Hello Year 5, today we will carry on with refining your sense of pulse. Here is a new rhyme for you to clap to, in the same way as before.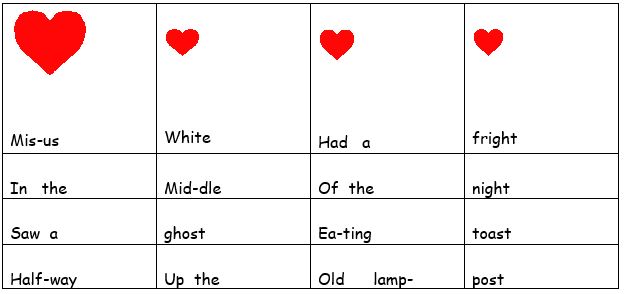 Chant the rhyme and clap on the first word of each line. (This is like a bar of music). Then clap on the first word and the middle word eg Mrs and had. This will give you a '2 feel'.  Finally can you clap on Mrs, White, had, fright….and continue through the whole rhyme…this gives a '4 feel' to each line.…..
…Also, try this shorter rhyme in the same way, and play the game:
….Bounce high, bounce low,
Bounce the ball to …………
………………………………………………………………….
Start a time line for these Romantic composers of the Victorian time.
Adding to Tchaikovsky, we look at Dvorak 1841-1904 (pronounced 'Vorjak' with a silent D), a Czech composer.
Dvorak spent most of his life near Prague, had a good musical education, and developed as a musician and composer, composing melodies based on traditional folk tunes, to be played by a large orchestra. He found it hard to make a living from being a musician, until his talent was spotted by another famous composer called Brahms, who helped him gain recognition. Dvorak moved to America to a new job as a Director of Music in New York City, but after just 3 years he returned home because he just didn't like America.
This is where he wrote much of his most well-known music, including his New World Symphony, composed for a large orchestra, and based on the sounds and sights he had experienced in his new country.
Listen to this slow movement, and be aware of the African-American melodies that he was inspired by, in particular a poem about a Native American chief called The Song of Hiawatha, by Longfellow.
-Try and apply the heart rhythmic exercise to this piece. Be aware that it is a gentle piece so make a gentle movement to feel the beat….clapping might be too harsh…
-The main tune is played by a very special woodwind instrument…..can you find out what it is called, and tell me….?
Dvorak: New World Symphony; Slow movement:Largo
…………………………………………………….