"It's today!" squeaked Piglet.
"My favourite day," said Pooh.
What a wonderful positive outlook on life A.A. Milne created in Winnie the Pooh. I would love to have this view, however I can't help but be relieved and excited when we get to Friday! Friday is the day we celebrate all that we achieved in the days that have passed. It is the day we can pat ourselves on the back and say "Well done!"( Make sure you give yourselves a pat on the back or a high 5 now !). Friday is the start of the weekend when we can relax and enjoy time together and make stories to tell in the week ahead.
We have much to celebrate at the end of this week. We have children making phenomenal progress in their individual times tables scores and you will see how much we have transformed our heatmap as a class : it is far less red now! Congratulations all of you who are working hard in helping to achieve this.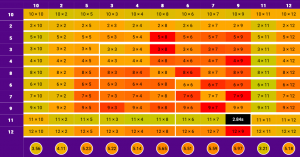 We have this amazing work to celebrate too. Most of it is in the newly revamped gallery.
This is Ben C's Anglo Saxon village.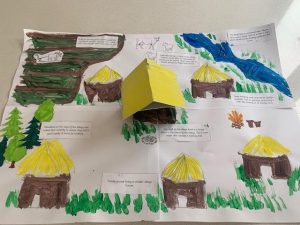 Tommy's Anglo Saxon village.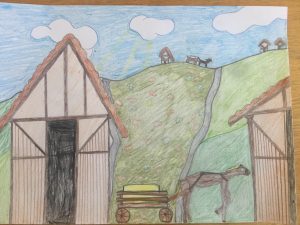 Felix's word search he has made for everyone.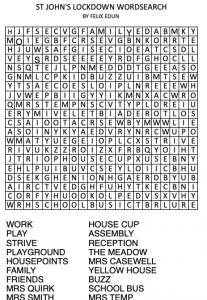 Finally this amazing Anglo Saxon village from Josh (there is another picture on the gallery).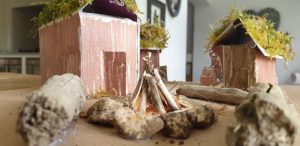 I do hope you have managed to read Mrs Grimble's  English blog about reading. There is so much useful information and a challenge for the children. Please email Mrs Grimble ([email protected]) with book reviews you have written and she'd love to see photos of you reading in your most unusual or cosy places. Equally, if you have read any new releases we'd love to hear about them. Title your email BOOKS!
A final quote for the week to celebrate the gift, wonder and joy of books and reading :
This is from A.A. Milne's, Winnie the Pooh again and it is beautifully illustrated by Lauren:
"If there is ever a day when we're not together, there is something you must always remember. You are braver than you believe, stronger than you seem and smarter than you think. But the most important thing is even if we are apart, I'll always be with you."