I forgot to blog yesterday! I spent a happy time in the morning reading the beginning this book for our you tube channel.
Reading it brought back happy memories of reading it 7 years ago in the temporary classroom at the end of the hall to a lovely group of year 4s.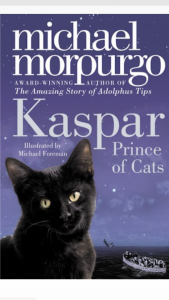 Michael Morpurgo is an author in the Chiddingstone Literary festival this weekend. I think it will be worth tuning in to their podcasts if you love reading.