What a brilliant term we have had in Reception class. Not only have we very much enjoyed the arrival of Spring and some long awaited sunshine but it is also at this time of year when I really begin to notice the progress children are making in their learning. All the children have been working so hard improving their writing and the introduction of the 'Super Sentence Challenge' has brought with it a surge of keen writers! I have also been setting various challenges during their child initiated learning time which has spurred on lots of independent writing. The latest writing challenge was a colour hunt, where the children had to search for things inside or outside that matched their colour chart. It was fabulous to see so many of the class using their phonics knowledge and choosing to write!!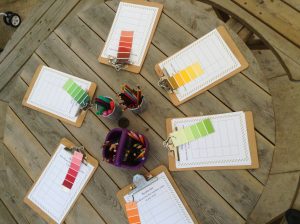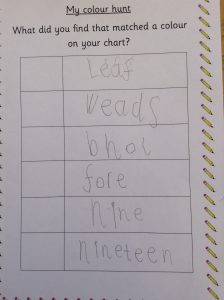 Our topic 'Farms and Growing' has been very popular with the children and has inspired many of our green fingered members of the class. We have used seeds to help us practice one to one correspondence in our maths, we have done some observational drawings of plants and flowers as well as combining technology with our writing skills by taking photos in our garden and making the pictures into or own plant fact books.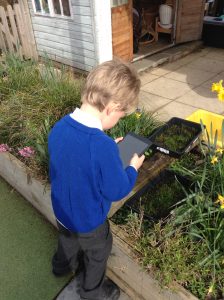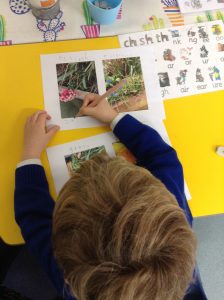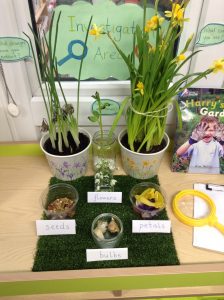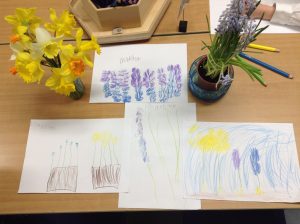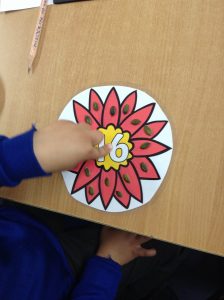 We have been working on adding two groups of objects together this term. Whether it be Easter eggs or apples, this is great activity to practice at home as it naturally comes into so many aspects of everyday life. We have worked on the method of 'counting on' to find the total. For example, "We have 6 cakes and I've made 3 more, can we count on from 6 to find how many we have?" Board games are a fantastic way to practice this skill of counting on from a given number. This Easter see if you can dust off your snakes and ladders and any other board games and have a go!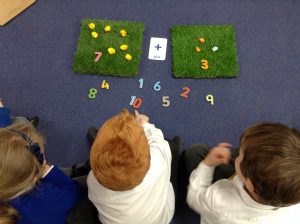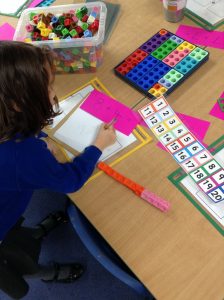 I hope you all have a wonderful break over Easter and I look forward to seeing you next term!