St John's children do LOVE their science and although we are learning from home, we continue to engage in science learning enthusiastically. I thought I would share some outstanding examples of their learning.There are many examples of great learning which can be viewed in the class galleries. These are few examples that have caught my eye:
Year 4 have been setting up investigations about the conditions woodlice live in, using choice chambers. They were learning to set up an enquiry, use predictions, record results in tables and present them in graphs, and finally write conclusions using these. This is an exceptional example and worth watching the full presentation: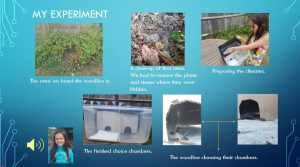 Chiamaka attended the STEM HUB Virtual Science Jamboree and carried out the chemical reaction investigation. She sent a video of her learning which sadly I can't add but have taken a few screenshots instead. This is her work: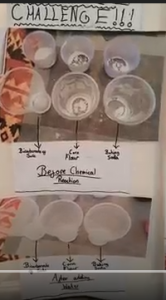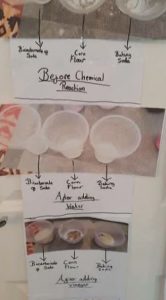 We have also had some fabulous STEM projects sent in. Felix and his family have been investigating lava lamps using Alka-Seltzers, oil, water and food colouring. An amazing video was sent in but sadly I can't share it here.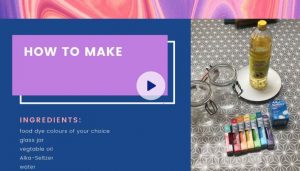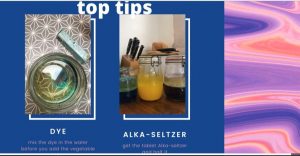 Year 4 have been exploring  classification and the Linnaeun system whilst learning about habitats and adaptations. Jamie created his own creature and included a fact file.
Some outstanding Year 3 science has been completed whilst they have been learning about water absorption and transportation in plants. This example of Emily's, shows how different root types absorb water at different rates. Aren't those roots she created amazing! Beautiful work, Emily.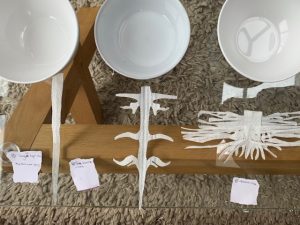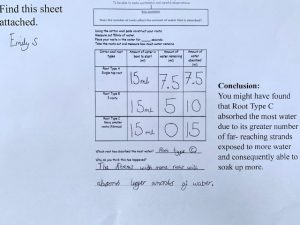 Joseph investigated the role of the stem in transporting water and nutrients to the leaves. This is his investigation using celery and food colouring: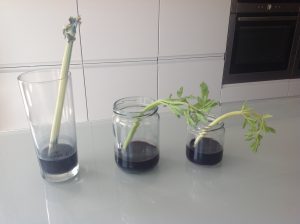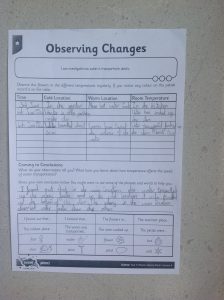 Chloe in Year 5 has sent in this travelling rainbow and colour changing flowers. Aren't they stunning?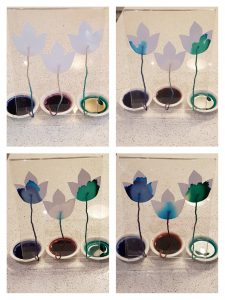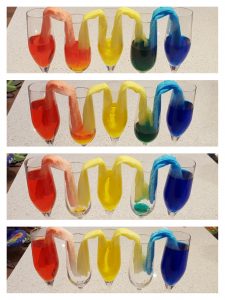 Keep sending in your amazing science learning. We do love to celebrate it!