On 8th May 1945, at 3pm, Winston Churchill announced the war in Europe had come to an end following Germany's surrender.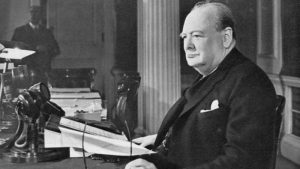 Today marks the day we should have been having big street parties and celebrations with many within villages and towns like they did in 1945. However, as things are slightly different at the moment many parties have been cancelled and villages cannot get together to celebrate we are having to find different ways to celebrate. Within my street, we are all having little parties in our front gardens with the people we live with so we can still celebrate but keep our distance.
In 1945, there were huge crowds celebrating in the streets, dressed in red, white and blue, outside Buckingham Palace. The Royal Family came out onto the balcony to greet everybody and watch the celebrations. Princess Elizabeth and Princess Margaret were allowed to leave the Palace to celebrate with crowds outside, although they had to do it secretly. Princess Elizabeth describes it as "one of the most memorable nights of her life".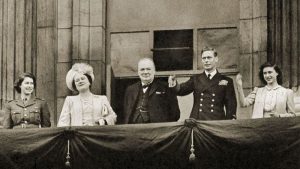 VE day does not mark the end of World War II. It signalled the end of our war with Europe however we were still at war with Japan, as they were yet to surrender.
Mrs Quirk sent round a few activities you could complete either today or during the week just gone. Here are pictures of you preparing for the day.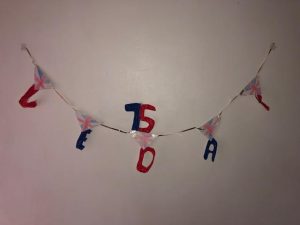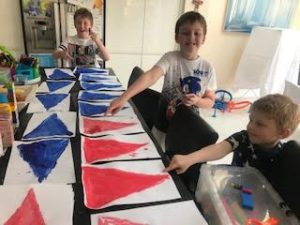 Mrs Hana has put some music on her blog from 1940, definitely worth looking at.
This week I have really enjoyed receiving emails from you all with your amazing work. The gallery is up to date as of this morning so hopefully you will find a piece of your work on there.
Here is a message from the Casewell household:
We have had a busy week and last weekend seems ages a go, but I thought I'd share some of what the Casewell family has been up to. We have made dens, increasingly larger and more refined each time. Ben invited me in the den and it was so comfortable and cosy, I must be honest and admit, I  nodded off for 20 minutes ( power nap).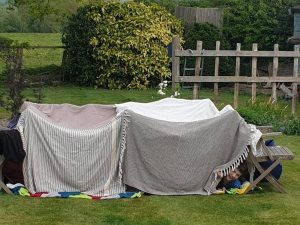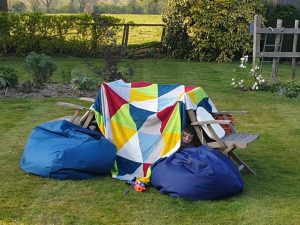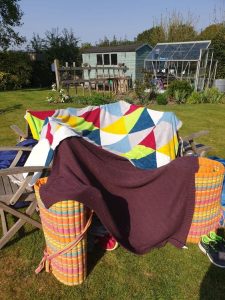 We've also done a spot of Sunday afternoon boredom busting painting by beginning to transform all the old, grey garden statues. This is the first; a crazy fox that now lives beneath the roses.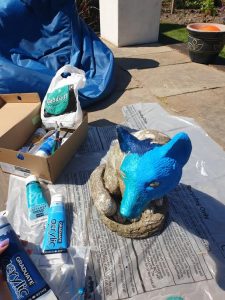 Over the week, I have spotted more and more butterflies. Have you? This reminded me of Mrs Canniford's lovely farewell message on her blog last week. If you haven't had a chance to read it, you should. Reception's butterflies have all emerged and flown off to begin their new adventures whilst Miss Reynolds still awaits the emergence of hers as Painted Ladies.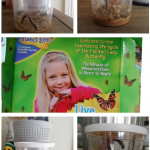 So far,at ours we have spotted Orange Tips, Holly Blues, Peacocks (my favourite) and  our first Painted Lady. If you are interested in identifying some yourselves, this is a helpful website: https://butterfly-conservation.org/butterflies/identify-a-butterfly?page=1
As I watch the butterflies I am reminded of their miraculous transformation and despite everything happening around them they manage to succeed.  It fills me with hope at this time too. 
Here is a thought for you for the week ahead. Enjoy your VE DAY celebrations and appreciate the beauty, blessings and goodness around you.