St. Johns Primary School has served the community in the St. John's Hill area since 1865. The original St. John's Church of England Primary School was housed in a building opposite The Church of St John's the Baptist, in Quakers Hall Lane.
The school is referred to in the early years as being a mixed school before it was divided into three departments – boys, girls and infants.
13 October 1873
"The Boys' Department opened today as a Public Elementary School under the charge of Anthony G. Martin"
From the first log book
The os map of 1897 shows that the National School was enlarged to cater for the increased numbers living in the area.
Due to an increasing number of houses being built in the area over the past years, the school temporarily moved to bigger premises on the old Hatton School site (now Sevenoaks County Primary) in Bradbourne Park Road.
September 1978
The school moved to its present premises on the site of Bayham Road Boys School (built in 1895).
In 1978 the old school was demolished to make way for flats (Old School Court).
Log Books
The school holds eight log books which span the period 1873 to the 1992.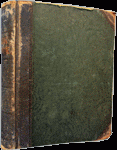 Volume I: 1873 – 1907
Provides an intriguing insight into the educational system during the latter half of the Victorian era and beginning of the Edwardian period.