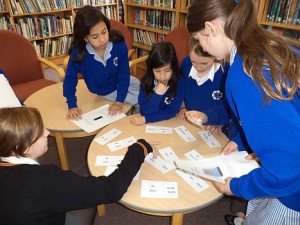 Curriculum Intent
Staff at St John's Primary School are passionate about the learning opportunities we provide for all our pupils. We believe that childhood should be a happy, investigative and an enquiring time in our lives where there are no limits to curiosity and there is a thirst for new experiences, skills and knowledge.   Our stimulating curriculum is coherently planned to build on children's prior learning and to offer all, first-hand inspiring learning experiences. Rich and varied opportunities are provided for all children both in the classroom and beyond.
Pupils are encouraged and enabled to make meaningful connections across the curriculum and are given many opportunities to contextualize their learning within our local community and further afield.
We aim to promote independence and positive attitudes to learning which enable all to develop as resilient, inquisitive and creative thinkers who can become lifelong learners.
We have a clear set of Christian values and these influence our thinking and behaviour and play a strong part in developing both character and the ethos of our school family. Emphasis is placed on the spiritual, moral, social and cultural development of our pupils. Many opportunities for decision making and self-evaluation are given which cultivate effective communication and inter-personal skills.
The diverse achievements, unique contributions and talents of all are celebrated. Within our nurturing environment aspiration for every member of our school community  is high.
Purposes
The curriculum will be used as a tool for promoting a healthier lifestyle for pupils. We support the Healthy Schools Programme.
The curriculum will be used to increase pupils' knowledge, skills and understanding as they grow and develop and become more aware of the world around them;
The curriculum will be carefully planned and structured to ensure that learning is continuous, and that pupils make good progress with the development of their learning;
The curriculum will engage the children's interest, encourage, develop enquiring minds and motivate them to want to learn;
It will be exciting and offer pupils first hand experience to re-enforce their learning and underpin their growing knowledge, skills and understanding;
The curriculum will encourage children to develop creativity and support their development in becoming independent individuals.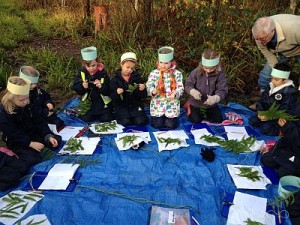 Learning
The Reception Year follows the DFE Curriculum Guidance for the Foundation Stage which includes six areas of learning:
Personal, social and emotional development;
Communication, language and literacy;
Mathematical development;
Knowledge and understanding of the world;
Physical development;
Creative development.
Year 1 to Year 6: pupils are taught:-
Overviews of the St John's School curriculum for 2019/20 can be viewed by clicking on the appropriate year group below.
The core Mathematics, English, Science and Religious Education curriculum policies can be found here:
 Spanish curriculum information can be found here: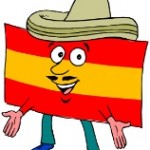 The teaching of RE follows Kent's agreed syllabus for RE. Parents may exercise their right of withdrawal from religious worship and instruction.
Cross-curricular links will be made between subjects where appropriate and the cross curricular themes including Citizenship, and PSHE (Personal, Social and Health Education) are planned for within the curriculum.
An extensive range of high quality resources including computers and ipads will be used to underpin the curriculum.
Homework, relevant to each year group, will be set, to link the curriculum with learning at home.
Delivery
The school day provides a weekly teaching time of 23 hours 40mins for both Infants and Juniors. The curriculum is planned in such a way that it can be delivered over 38 weeks.
Assessment
The school has policies for Assessment and Monitoring.
All work carried out by the children is monitored and evaluated.
All pupils receive an end of year report in the summer term.
There are  Parent Consultation meetings during terms 1 and 3. In addition meetings with teachers can be arranged by making an appointment through the school office.
Target setting
All pupils are set yearly targets for Maths, reading and writing.
Roles and Responsibilities
The Headteacher takes overall responsibility for the curriculum. Subject leaders monitor their particular subject to ensure that it is implemented consistently and effectively in line with the agreed policies. Opinions relating to the curriculum are sought from parents through the Parents Forum, from pupils through the class and school councils, and from staff and governors at their regular meetings.
Provision for pupils with Additional Educational Needs and high achievers.
Teachers plan to meet the needs of such pupils by ensuring learning is focused on individual pupils` needs and abilities. Outcomes from day to day assessment enable teachers to set targets which reflect individual pupils` skills, abilities and potential.
Spiritual, Moral, Social and Cultural Opportunities
The staff and governors are keen that all pupils are provided with SMSC opportunities both within the planned curriculum and through current affairs, independent study, extra events and experiences.
Self Esteem and Self Worth
We aim to develop the self-esteem of each child through the positive:
ethos of the school;
management of pupil behaviour;
relationships between everyone involved in the school;
encouragement of learning how to learn.
A wide range of activities are offered. Most children have access to this provision at some stage during the year.
Celebration
Children's work and achievement within the curriculum will be celebrated and displayed to enable it to make a significant impact on the visual appearance of the school and to contribute to the ethos.