Hello!
Before I show you some recent pictures of Buzz, I thought I'd show you a picture from when he was a little puppy, 4 years ago, wow that time has gone quickly!  Wasn't he cute? Some of you will remember baby Buzz when he first came to St John's in September 2016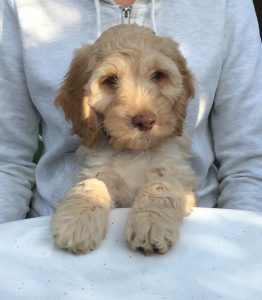 We went back to the beach again one evening when it was nice and quiet.  Here's a picture of Buzz in the sunset, wasn't it pretty?  It looked even better in real life, somehow the camera didn't quite catch all the different colours.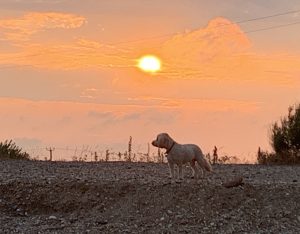 My favourite walk is in Chelwood Vachery on Ashdown Forest near where I live.  It's very peaceful and green, and has a lovely waterfall and lots of different plants and flowers.  Here's a picture of Buzz running over a bridge there.  My son Harry was on one side of the bridge, and I was on the other, and he didn't know where to go, he just ran between us both!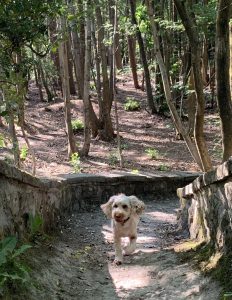 Lastly, here's a picture of Buzz on another bridge on Ashdown Forest, showing you his new haircut! It's a bit short, but his coat grows so quickly it will soon be back to it's old shaggy self!  I expect all of you have had to have, or will have to have, big haircuts soon too!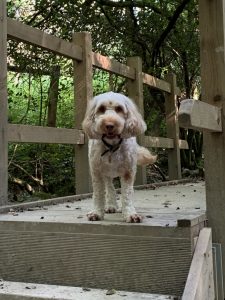 I know Buzz is really missing seeing everybody at school, and getting lots of attention, so I do hope we can all see each other again very soon.  We're thinking of you all … love Jane and Buzz xx