Good Morning Year 1!
I hope you are all ready for a fun filled week of learning! Remember today we start week 3 of our timetable.
Hopefully you have all been receiving my daily emails, if not please make sure you check your 'junk' folder in your emails.
On Thursday and Friday, I received so many lovely pictures and videos of what you had been up too and it was wonderful to see! I thought I would share a few here for you to see! I also wanted to share 2 special messages and some photographs from Mrs Thompson and Miss Howe!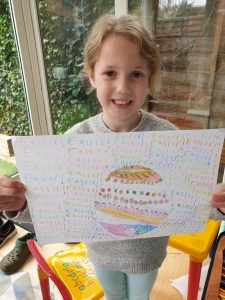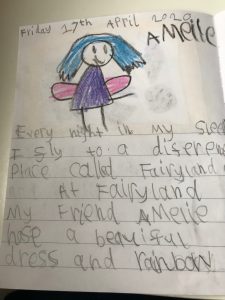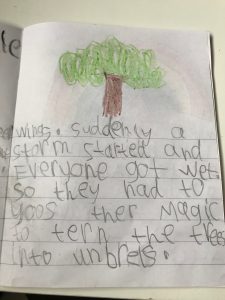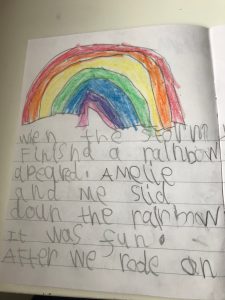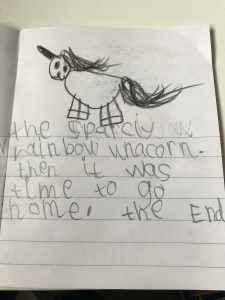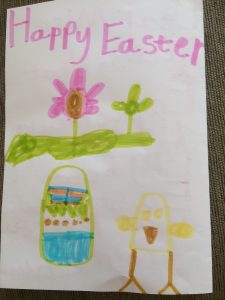 Hello year 1,
I hope you have all been able to enjoy the sunshine. I have enjoyed seeing a few of you out walking. I am sure you have all been working really hard and I can't wait to see the progress you have all made.
I thought you all might also like to see a few pictures of the animals and Edward riding.
Keep making, drawing and creative lots off things that you can show us once we're back at school.
Miss Howe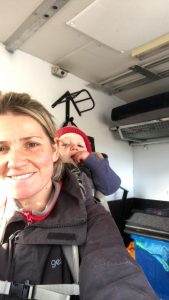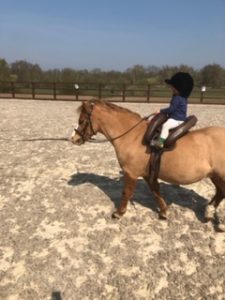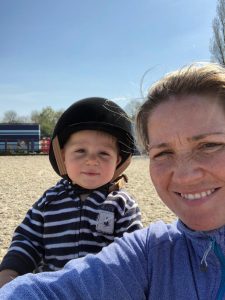 Dear Year 1's,
It's Mrs Thompson here!( with her rock star glasses on!)
It seems like such a long time ago, since I saw and spoke to you all. I have missed you and Miss Giles very much. It's so strange not going to school, isn't it? But hopefully it won't be too long until we can all see each other again!
I hope you've had a lovely Easter. We had an Easter egg hunt in the garden and my youngest daughter, Phoebe and I made an Easter garden.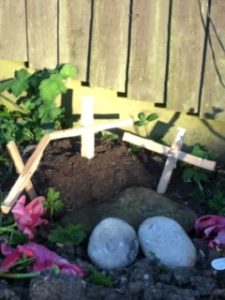 I wonder what you've all been up to over the past few weeks? I hope you have had lots of fun, especially as it's been so sunny. Don't forget to keep looking at your phonics, perhaps for 15/20 per day, so you don't forget them! Are any of you practising your reading too?
We have done a few things: –
We had a quiet, relaxing morning making rainbow cards and pictures to stick in the window, which was really calming.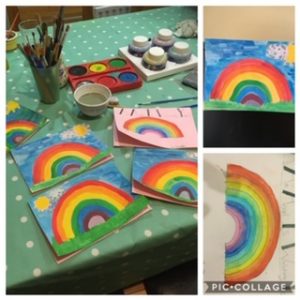 Phoebe and I made some bird lard balls and bought a bird feeder for the garden. It's lovely to see what kinds of birds visit. We have two greedy pigeons visiting at the moment!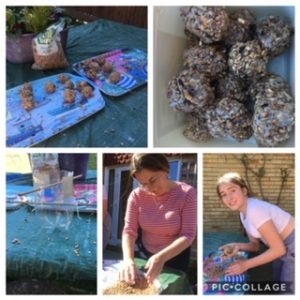 We also planted some mini sunflower seeds and have been on lots of dog walks, most recently to see the beautiful blue bells!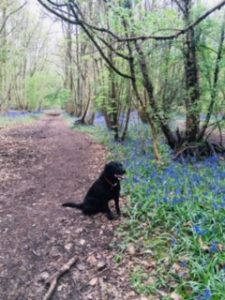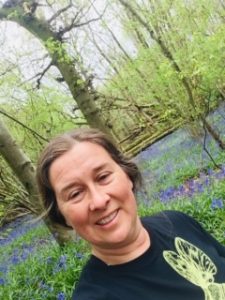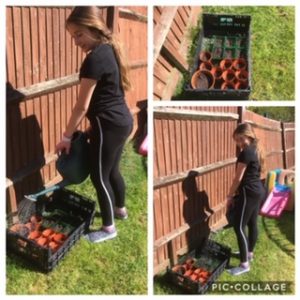 We've also been baking cakes, and cookies and made lots of pies for some local elderly people and delivered them for their tea!
Have you done the Joe Wicks workout? Mrs Thompson is very unfit and only made it to Day 3! Perhaps some of you have tried the yoga we do in class?
My daughter has been given lots of school work- so we try to do some in the morning but have regular breaks. I hope you have managed to do some schoolwork too but also enjoy the lovely weather and playing outside.
I hope you and all your families all keep safe, well and happy and Mrs Thompson sends all her love. God bless x