Welcome to the first Monday of term 5 after a rather sunny but chilly weekend. The end to last week was improved enormously for me by receiving lots of lovely emails with photos and snippets of news about what you have all been doing. It made me feel a little more connected to you all and reassured me that you are all balancing work with playing, as well as helping out at home too.
Here are just some of the photos I had received by Friday afternoon… Look how hard you a have all been working!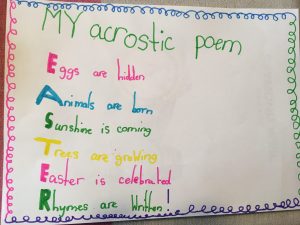 Helen wrote a great poem and presented it beautifully too.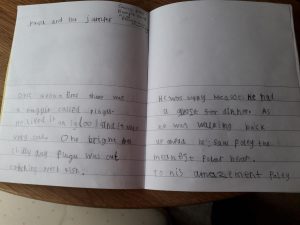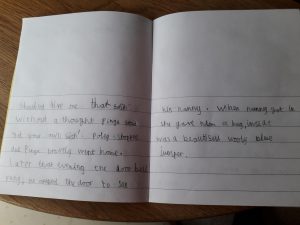 Look at  Matthew's story about Pingu and the jumper, what a great idea!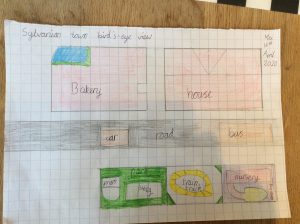 It was Mei's birthday recently and she put one her presents into good use.  Our geography task was to draw some toys from a birds'-eye view. She did a super job of drawing her new Sylvanian town!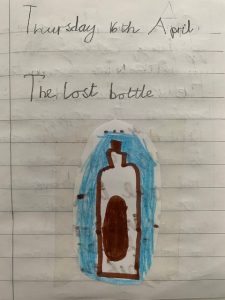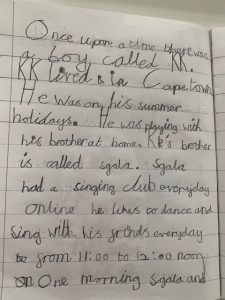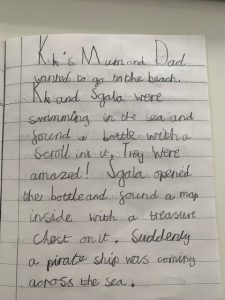 This is the beginning of a very exciting adventure written by Sam, what amazing handwriting and vocabulary!
I am seriously impressed that you are working so hard and continuing your learning at home, which isn't easy, I know myself!
Finally, here is Charlie's story that he worked on over three days and I can imagine how much effort he must have put in to write this masterpiece. I had challenged the children to write  story that included a chicken, a cake and a bucket, see if you can spot the clever way that Charlie squeezed them in!
The Octopus's Magic Birthday  By Charlie 
CHAPTER 1
THE BIG Wednesday
Once upon a time there was an octopus in the sea and he was a good octopus. He is kind to his friends, he plays with them and he cuddles them.
He went away and he fell asleep. Suddenly there were some people in the sea with golden goggles on their face and golden spears. They were rich, they could buy stuff from the shops.
CHAPTER 2
THE BIG Thursday
Then the multicoloured octopus realised that they were intruders. Then he jumped at them, then BANG they all fell over and the cops arrested them. But one of them got away!! Then the cops ran and they caught him. The cops put them in the van jail and then they drove off. While the cops were driving the van the bad guys jumped out of the van and got away.
CHAPTER 3
THE BIG FRIDAY
The next day the octopus was asleep. Then he woke up and he remembered that he had to go and find the bad guys. Meanwhile the bad guy boss was finding stuff from the junk yard in the big junk bin. Three minutes later the octopus found the bad guy boss and he quietly tip-toed on his 8 tentacles and jumped on his head and he called the cops.
CHAPTER 4
THE BIG Saturday
The next day the rest of the bad gang were at a pub. They were disguised as police and they were going to the police station to break their boss out of jail. Then they found the police station and they went in and there were loads of police officers in the station and there was the octopus!!!!!!! The baddies tried to get away but the octopus got them and the octopus put them all in jail.
After the baddies were in jail it was the Octopus's birthday and they had a party with a bucket of chicken drum sticks and a cake.
I bet this story made you smile, it certainly did me!
I look forward to receiving your highlights this week, they really cheer me up!
Mrs Temp x
PS Don't forget to have a look at the other blogs, including maths, Spanish and music.