What a gorgeous week of sunshine we have had to welcome everyone back after the Easter holidays! I hope you all had a lovely time off. The children were certainly bursting with stories of their adventures over the holidays which was lovely to see!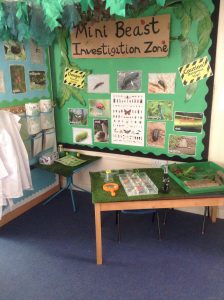 This term our topic is minibeasts, and the role play area has become a minibeast investigation zone where the children can hunt and explore to their hearts content! We have also been exploring shapes this week in maths. As the weather was so lovely we went on a shape hunt in the outside area and spotted so many different kinds of shape!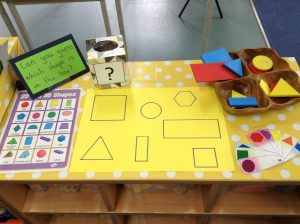 This week we were also lucky enough to go on our trip to the wonderful Ladyland Farm. We had a fantastic day, jam packed with feeding sheep, calves, goats, stroking day old chicks and ducklings, and a rather bumpy but brilliant tractor ride! The children loved being able to be so close to the animals and it really was a fabulous learning experience! Thank you very much to the kind volunteers who came along and helped make the day so wonderful.