Mrs Quirk had the idea that it would be a great asset to the school to have a school dog, and we spent some time considering all the different benefits, and the health and safety implications. There are enormous benefits that caring for animals brings to children, and evidence from the UK and America shows that having a dog in a school classroom can have many positive benefits – these include helping to calm children down, improving academic achievement, motivating those children who are often not that attentive, teaching responsibility and encouraging children to respect all life.
We also thought about the type of dog, and recognised that we needed to have a calm, friendly dog that was confident around children and adults alike. As Jane Smith was to own the dog, she researched different dogs, and chose to get a cockerpoo puppy, as they are a popular breed for school dogs, due to the fact they do not moult (and are therefore as hypoallergenic as a dog can be) and are known for their calm, friendly nature.
Buzz was born on the 21st of May 2016. His Mum was a cocker spaniel called Rosie and his Dad was a poodle called Eric! He had 7 brothers and 1 sister.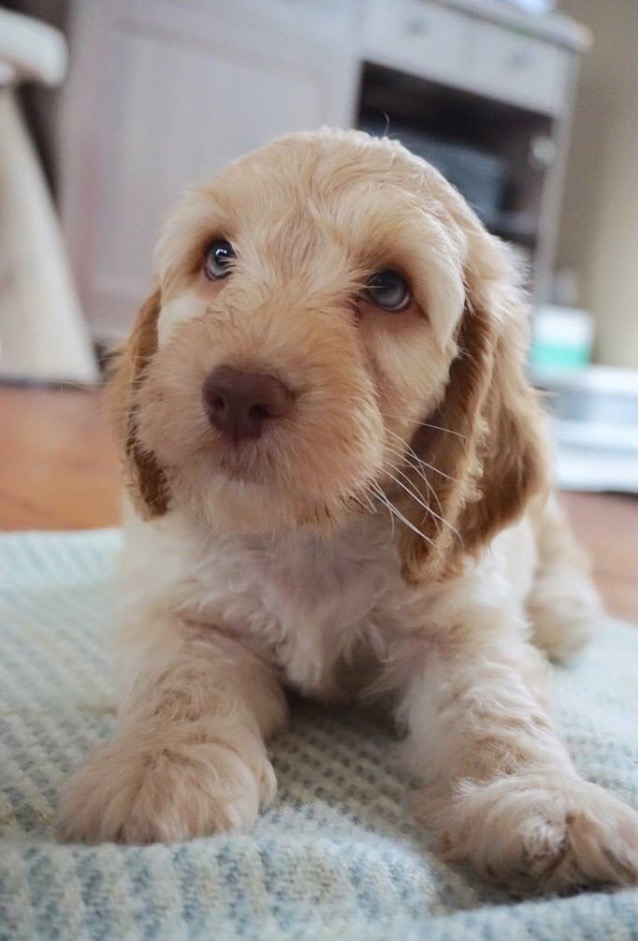 We understand that it is not possible for all families to have a family dog and therefore we are delighted to provide the opportunity for children at St John's to have a 'share' in a dog and gain from the relationship and contact on a regular basis.