Good morning everyone. I hope you are all well and have been able to enjoy some of the glorious sunshine this weekend.
I really wanted to echo my sentiments from Friday's blog and say how wonderfully everyone has been managing working with their children at home. I have been so delighted that parents and carers have not just been doing the minimum required but have been wanting to know how they can help to best support their children in these unusual circumstances. Below are few highlights from last week. One musical member of Reception class has been making the most of this time at home and has started learning the guitar! Huey made a brilliant number poster, exploring many different ways to make fifteen and I know many of you enjoyed getting crafty with your nature collages. Here is one mid creation!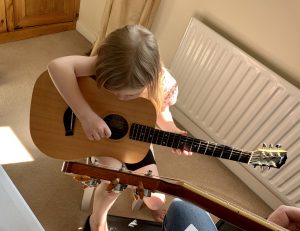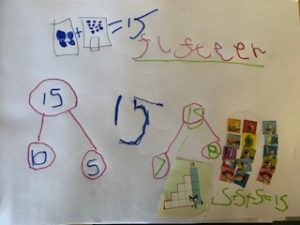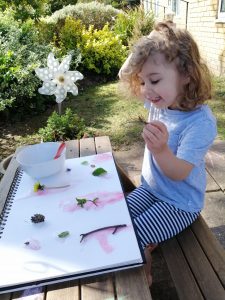 Last week I had been speaking to a lot of parents about how they were managing their timetables. Many mentioned, slightly shamefully, that at times they haven't been sticking to the planning exactly. So I thought it was important to let you all know that this is nothing to be worried about! As long as you are not forgetting the idea of any learning indefinitely! I've always described teaching Reception as being able to disguise learning. Children go home at the end of the day and when asked what they have done with their day, if I am successful, most will say, "I played today!" Because the learning is hidden within the many play based activities, games and songs throughout the day.
The wonderful thing about having your child at home with you now, is you know exactly what your child enjoys, their fascinations and hobbies so use these to your advantage. For example, if your child is a really keen artist and creative but is a little less keen on writing, encourage them to use writing when they are creating. "Let's make a label for your brilliant picture/model so everyone knows what it is." Or if your child is always outside on the go and very sporty but isn't as interested in maths. Suggest they make a tally chart of the number of times they can run back and forth or create a score board for their throwing game that they can write numbers on. When children are this age the learning opportunities are everywhere! I want you to feel you have the confidence to go off piste when you child takes a particular interest in something.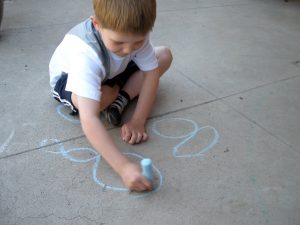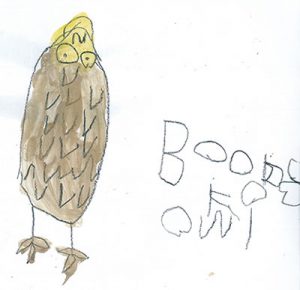 I obviously must caveat this by saying that some structure each day is crucial. There are certain 'mechanics' when teaching children English and Maths, that are taught in a certain order to build on their knowledge. That is why things such as phonics, daily reading and certain maths progressions are in place. I suppose what I am trying to say is that you can find a balance. Try and keep up the key elements of their school activities while not feeling guilty if one day they really want to spend an hour and a half building a cardboard boat to take them to Australia!
If this has got your brain buzzing there are some lovely ideas on a website I will share below.
https://www.sitters.co.uk/blog/the-15-best-activities-for-children-to-help-them-learn-through-play.aspx
Take care of yourselves,
With love, Mrs. Canniford x