¡Buenos días a todos!
¿Cómo estás hoy? How are you feeling today? The weather is so lovely at the moment. I am really enjoying being in my garden. Hace sol y hace calor. (It is sunny and hot) It was fantastic to see so many of you on zoom last week. I really miss our Spanish lessons.
This week I have set you three little quizzes to test your memory. You could try all three or just choose one. For each pregunta (question) name the Spanish word. There are some pictures below each one to help but try to do it without! The respuestas (answers) are at the bottom.
¡Buena suerte! Good luck!
Prueba 1
What S is a pencil sharpener?
What G is a cat?
Name a colour starting with R.
Name a month starting with M.
What word for goodbye starts with A?
Name a colour starting with A.
What is the 11th month of the year?
What L is a pencil?
What P is a dog?
Name a weekday starting with M?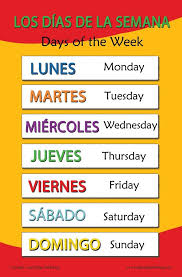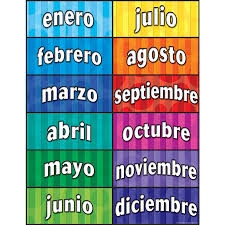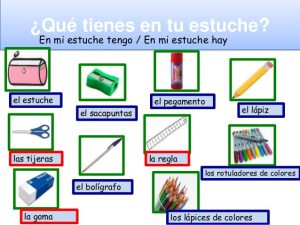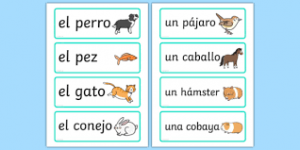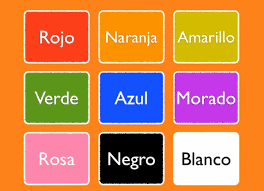 Prueba 2
Name a fruit starting with M.
What musical instrument starts with P?
Find a ball sport starting with T.
What wet sport starts with N?
What vegetable starts with P?
Name a fruit also starting with P.
What G is a ball sport?
What horse activity starts with E?
Name a a musical instrument starting with G.
Name a very loud instrument starting with B.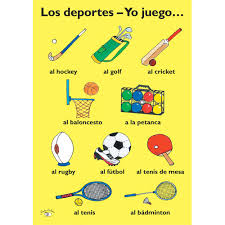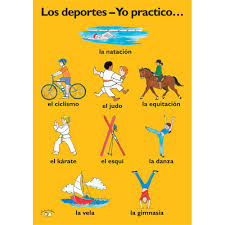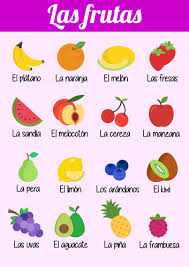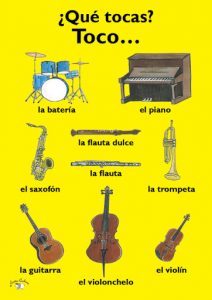 Prueba 3
How do you say 'see you later'? (h_ _ _ _  l_ _ _ _)
What G means 'thank you'? (g _ _ _ _ _ _)
What PF means 'please'? (p_ _  f_ _ _ _)
What BT is an afternoon greeting? (B_ _ _ _ _  t_ _ _ _ _ )
What ML means 'my name is'? (M_  l_ _ _ _ )
What F means you're feeling awful? (f_ _ _ _ )
What B means you're feeling good? (b_ _ _ )
What C is Señora Hayes' favourite animal? (c_ _ _ _ _)
What E is the language spoken in Spain? (e_ _ _ _ _)
What V means OK? (v _ _ _ )
Enjoy your half term week off!
¡Hasta pronto!
Señora Hayes x
Respuestas prueba 1
sacapuntas
gato
rojo / rosa
marzo / mayo
adiós
azul / amarillo
noviembre
lápiz
perro
martes / miércoles
Respuestas prueba 2
manzana / melocotón / melón
piano
tenis / tenis de mesa
natación
patata / pepino / pimiento
pera / plátano
golf
equitación
guitarra
batería
Respuestas prueba 3
hasta luego
gracias
por favor
buenas tardes
me llamo
fatal
bien
conejo (rabbit!)
español
vale