¡Buenos días a todos!
¿Qué tal? Muy bien / regular/ fatal
Last week Miss De-Ville kindly sent me some work on 'El Monstruo' from Lion Class. Well done Emily and Ivan. I love your monsters!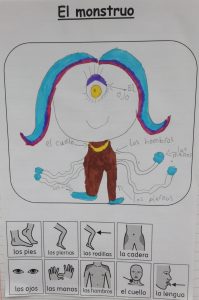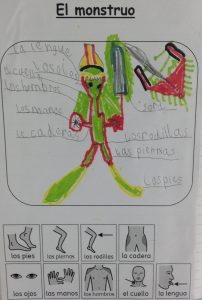 This week I would like you to learn a new song and get your bodies moving in preparation for sports day! You could do it as a warm up activity.
Practise these new words before you watch the video.
ARRIBA – up
ABAJO – down
MUEVE – move
SALTA – jump
VUELTA – turn
Keep practising the body parts in Spanish!
Hasta luego
Señora Hayes x