¡Hola a todos!
¿Qué tal? Muy bien / regular/ fatal
I hope you had a lovely week off from school work. I enjoyed spending time with my children without having to do home schooling. We went for some nice walks, played a few games and even managed a trip to the beach. Me encanta la playa – I love the beach. I am back at school this week so I might see some of you.
Today I would like you to think about 'la comida' (food). Spend a little time looking at the photos of the food words and choose an activity to do.
Write a food diary in Spanish
Make a menu for a home restaurant or café.
Make a poster of your favourite foods.
You could draw the foods and label them in Spanish or you could use a computer and find pictures on google to print out. I have included some phrases below that might be handy.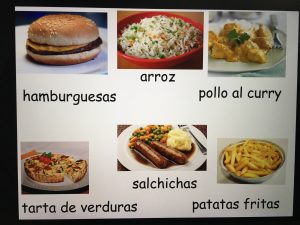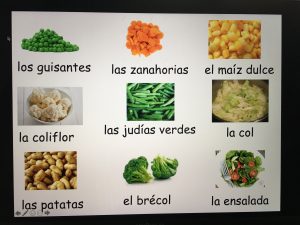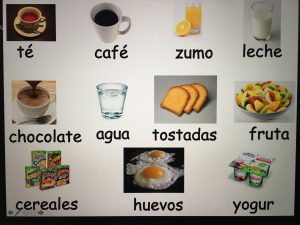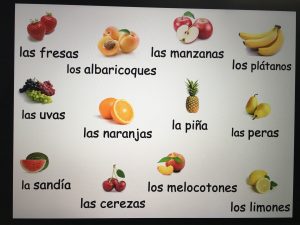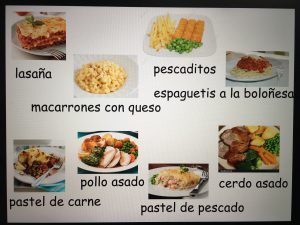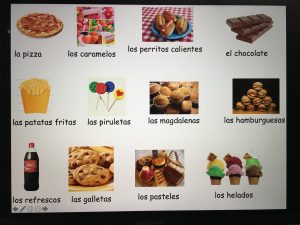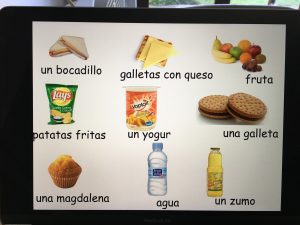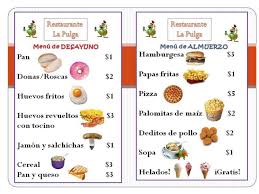 For a food diary:
El lunes como lasaña con ensalada.
On Monday I eat lasagne with salad.
El martes como pizza y patatas fritas.
On Tuesday I eat pizza and chips.
El miércoles como macarrones con queso.
On Wednesday I eat macaroni with cheese.
El jueves como pescaditos con patatas y guisantes.
On Thursday I eat fish fingers with potato and peas.
El viernes como salchichas y zanahorias.
On Friday I eat sausages and carrots.
El sábado como ensalada y tarta de verduras.
On Saturday I eat salad and vegetable quiche.
El domingo como pollo asado.
On Sunday I eat roast chicken. 
For meal times:
El desayuno = breakfast
La hora de comer = lunchtime
La merienda = snack
La cena = dinner
Maybe you could give an opinion:
Me gusta = I like
Me gusta bastante = I quite like
Me encanta = I love
No me gusta = I don't like
No me gusta nada = I really don't like
Remember to add an 'n' to gusta / encanta for plurals.
Eg Me gustan las salchichas. I like sausages.
You could send me your work to my email address: [email protected]
I'd love to see what you have done!
¡Hasta pronto¡
Señora Hayes x