What an incredible term we have had in Reception! It is fantastic to see the progress the children have made since they started school in September.
Since our 'Story evening' and 'Phonics/Reading' talk I hope you have felt more confident to support your children with their reading and writing at home. In the classroom we have enjoyed reading to our reading buddies. This is a lovely way of encouraging children that may be reluctant to read. If they have a favorite toy, doll or even a pet that they could read to, they instantly become the part of an adult reading a bedtime story and the roles are reversed! Perhaps you could give it a try over the holidays and see if it gives your children a new energy?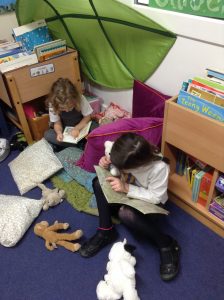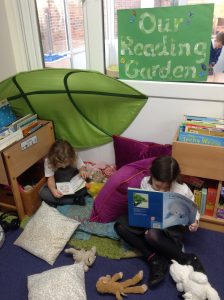 We have also been experimenting with lots of different ways of creating, building, sounding out and writing cvc words (consonant, vowel, consonant). The children have great fun deciding whether the words they make are real words or 'alien' words. This is a great skill to practice as the phonics screening in year one features a mixture of words for the children to read.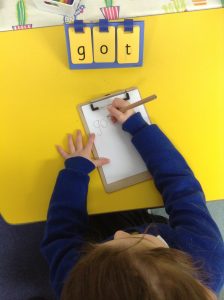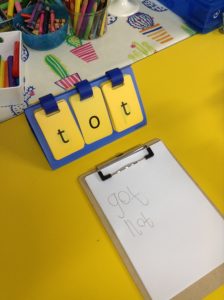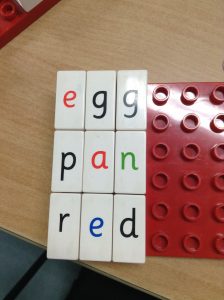 In maths we have been counting, sorting, ordering and working on our number recognition. It is incredible how much using our advent stockings in the classroom has helped with numbers beyond ten! I'm sure at home as well the lure of wanting to know whats hidden behind the door of their calendar has helped with their numbers! I have also been using certain episodes of the cbeebies programme number blocks to demonstrate mathematical concepts and ideas. Although I know its important to limit screens and technology, if you ever have a ten minute window on a rainy day I do recommend it as a wonderful, educational tool.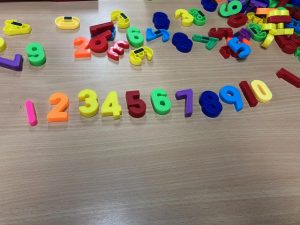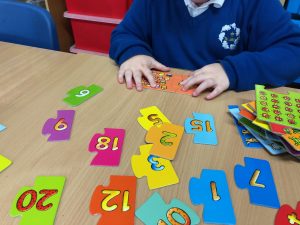 I would like to finish up by saying how incredibly proud I was of all the children for their performances in the Nativity. Every child played their part, whether it be singing, acting or dancing, and I hope you agree that they were brilliant. For ninety children aged between four and seven to all be on stage at the same time performing together is no easy task but it was certainly worth it to see all their smiling faces singing away! I hope you all have a wonderful break over Christmas and a Happy New Year!