Dear Reception parents, carers and children
It was wonderful to see so many faces again via Zoom yesterday morning.  Thank you for sharing your favourite books.   What wonderful choices!
The book I shared, 'It's Not Easy Being a Bunny', is a firm favourite of mine with a special meaning.   I have loved this story since a pupil in my very first Year One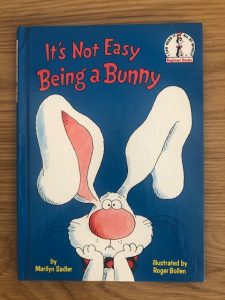 class, who had been struggling with reading, picked it up and read it to me!  I will never forget the feeling of such joy and pride as he turned the pages and read.   It is a repetitive story with a reassuring message about accepting yourself for who you are.  I can't wait to read it to the children when we are in school.
It's been lovely to see all the wonderful learning enjoyed by the children.   What fantastic artists, writers and designers you all are!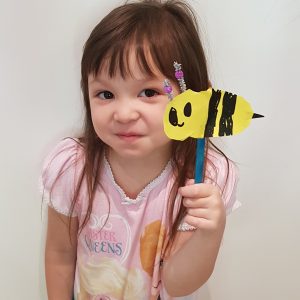 Did you know it was 'World Bee Day' on Thursday?
I hope you have been enjoying the warm weather.  Let's hope it continues.  It allows us to do a few more really fun activities outside.  Someone has been having a great time in a tent!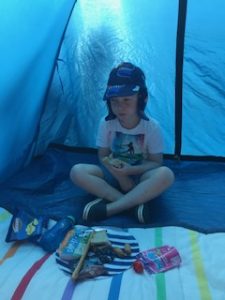 Like many families at this time, I have been trying to improve my garden.  My garden is small with not much in it so I have quite a job to do!   I have even managed to grow some plants from seed this year and it is very exciting watching them grow week by week.  I was very inspired by the ladybird and bee pebbles painted by Iris.
I think I will try to paint some myself to brighten up my garden.
Thank you for reading this Blog.  Take care everybody and I hope you have many happy times during the half-term break.
Love Mrs Menzies x