I cannot believe it is almost time for the Easter Holiday already! In Reception we have had another week packed full of exciting learning and discovery.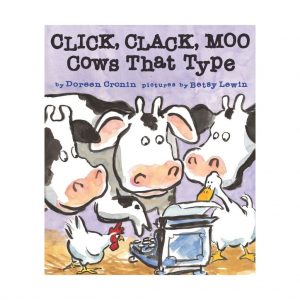 The week began with a fabulous book called 'Click Clack Moo, Cows That Type' in which a Farmer has a little problem when the cows on his farm get hold of a type writer and decide to go on strike, sending letters with demands of electric blankets in exchange for their milk! The class were delighted when I then opened a letter addressed to them from Framer Brown himself, telling them about all the other animals and their various problems! They decided the only option was to write back to Farmer Brown with their own ideas of how to keep the animals happy!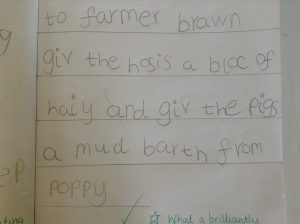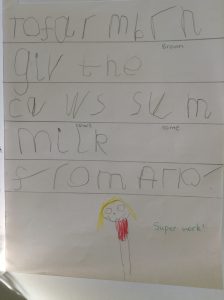 As always in Reception, we have been exploring our creativity during our 'Farm' topic using a range of mediums from printing to junk modelling. It has been fabulous to see how imaginative and resourceful many of the children have become over the course of the year, demonstrating such imagination when it comes to creating models and crafts, often now working completely independently from the designing stage through to the final piece! Here are a few examples of our wonderful farm headbands and tractors!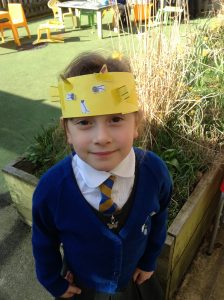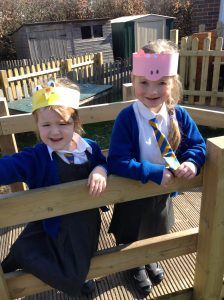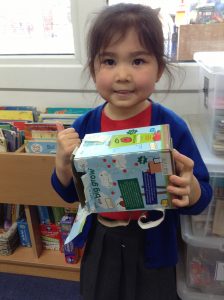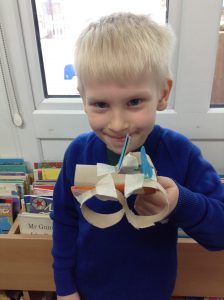 This week we have been having a great time practising adding two groups of objects together and then writing it as a 'number sentence'. The children have picked up this idea brilliantly and are already beginning to make connections between numbers using their mental arithmetic as well as practically counting objects.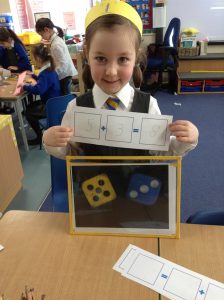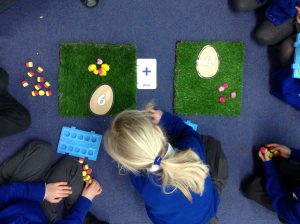 As I have mentioned previously, we have been making great progress with our tricky words alongside learning our digraphs in phonics. I have added a link below to the tricky word song we use to help us on you tube. Just a little warning, it is very catchy! It is worth noting that the song refers to the letters as their 'letter name' as opposed to their 'sound'.