My goodness, the weeks seem to fly by don't they? I often get a bit muddled about which day it is and have to check my computer calendar. You see, I write your home learning email for the next day, the day before and am often planning learning activities for the following week while reading emails about the work you have done the previous week … are you confused because I often am!
So this time last week it was VE day and  I had a go at making scones. I did my research by looking at lots of different recipes in my cookery books, googled tips and tricks online, took advice from Violet who had successfully made scones already and then gave it my best shot.
They turned out pretty well, though I did turn them each one round to show its most risen angle before taking the photo! Oh, and Sid thought they were pretty tempting too!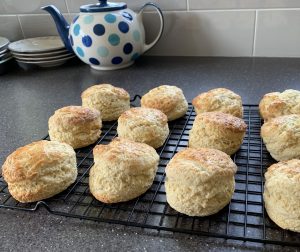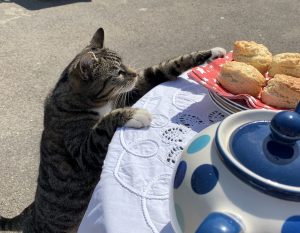 It's good to take our time over some things and really feel like we're proud of what we have achieved. It could be colouring a picture really carefully, using beautiful handwriting to write something important or really thinking hard when working out a tricky maths problem and not giving up too soon.
Look how hard these children have worked to create their very best: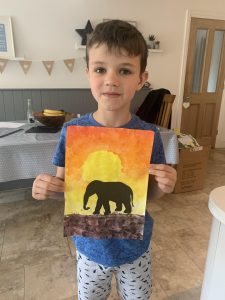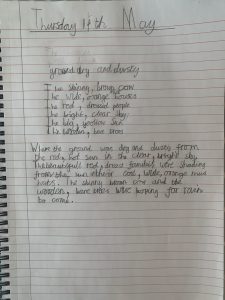 It's been a bit chilly this week and I have to admit that, despite being allowed to venture out more than once a day, my family seem to have hibernated somewhat. This weekend we have vowed to spend it outdoors a bit more, walk a bit further and explore new paths and places. What can you do this weekend that will invigorate you?  Maybe try a new recipe, have a go at a new hobby, contact someone you've not spoken to in a while or make up a game using household items, like a treasure trail or obstacle course? Whatever it is, give it a go!
Love Mrs Temp
PS. It was lovely to see so many of you on our class Zoom meeting yesterday,  what you didn't know was that Sid was listening in too! He often lies on the windowsill while I type my emails.  Oh, to have the life of a pampered puss!