I can see from all the wonderful photos that are being emailed to me that it has been a busy and successful week of learning for many of you.
As the weather was rather windy, I suggested that you make a kite and test it outside. Look at this great effort: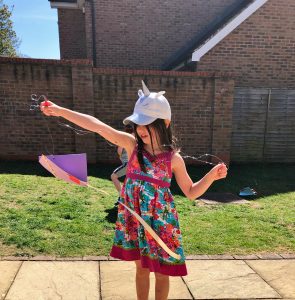 Another challenge this week was to create a piece of work in the style of a famous artist. Having suggested the work of Andrew Goldsworthy, many of the children collected natural materials to create designs, I love how different they are: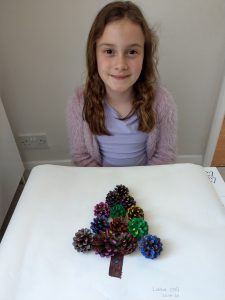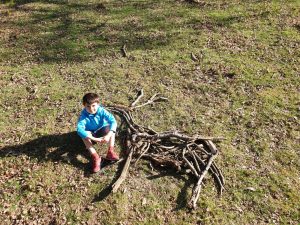 Apparently nail vanish worked really well as paint on pine cones, who knew?
Maths learning using the My Maths website is going well and I can see that many of you are logging in and completing tasks. Remember though, just like in class, you can use things to help you work out the answers. You can draw pictures – check the help sheet that I gave you in your work pack or even make some equipment of your own.
Here are the paper tens and ones that I made but you could also use straws or card from cereal boxes: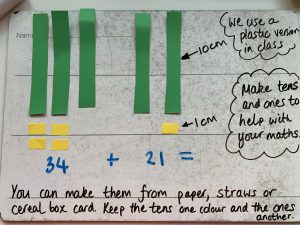 Just remember that the tens measure 10cm and the ones measure 1cm.
If you like using a number line in class, then make your own using a very long strip of paper! Use a different colour pen for each multiple of ten to help you find your place. If counters are your equipment of choice, then use dried pasta, buttons or raisins to help you (just don't eat them while you are working or your answers will never be correct!)
Happy home learning everyone!