Good Afternoon Year 1!
What a busy week we have all had! I have really enjoyed seeing the fantastic work you have been doing, it has really put a smile on my face! I have seen some super sentence work, gorgeous drawings, neat handwriting, amazing phonics, lovely Topic work and fabulous Maths! You have amazed me at how hard you are all working at home. You should be very proud of yourselves.
On Monday I asked you to research an artist and create a piece of work in their style. I had so many emails from you all showing me your gorgeous artwork that I thought I would share some here with you. You should find lots of other work in our Year 1 Gallery.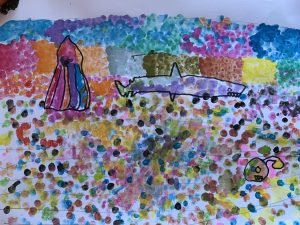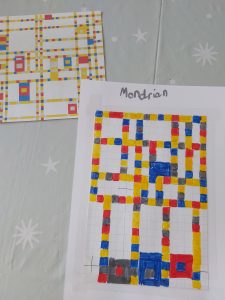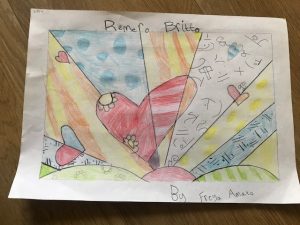 I also asked you to think about your predictions for The Magic Faraway Tree, what do you think the book might be about? I had some great responses.
'The Magic Faraway Tree might have a monkey in it, and that animals might shade there.'
'The Magic Faraway Tree might be about a magic tree in the forest.'
'I wonder if the Faraway Tree is magic because I think you wish for things with the magic tree and I think the magic tree is real and you can play with it. There might be lights on the tree.'
'I think the book is about an Elf who lives in a tree.'
'I think it is about a magic tree that is faraway and has superpowers'
'The Magic faraway tree can walk and run. The tree can turn a police car into a police helicopter.' 
I hope you are all enjoying the story so far!
Rory sent me a photo on Monday of a rainbow that he saw when he was out walking, it was so lovely that I wanted I share it with you all.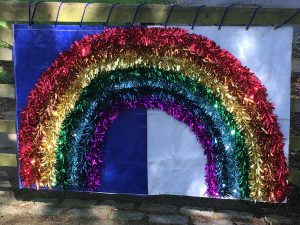 I went for a walk yesterday evening and came across a tall tree that had lots of knitted rainbows hanging on its branches. Look how beautiful it looks!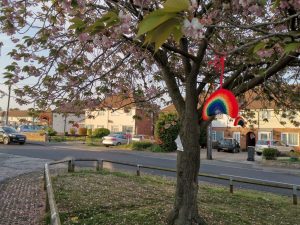 I have also had a little helper in the office this week with me… Ralph has decided he quite likes to sit next to me on my desk and watch me work! What a cheeky cat!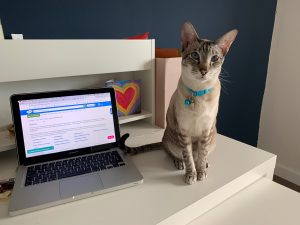 Have a lovely weekend and I shall speak to you again Monday.
Lots of love, Miss Giles, Daisy, Ralph and Luna x