Well done to you all for successfully completing a whole term of home-learning. It's been a challenge, but I am blown away by all of your efforts, parents included. We sincerely hope that you can enjoy a much-deserved break over this upcoming half-term and let's hope the sunshine sticks around a while longer. Fingers crossed.
Unlike much of the staff at St John's, my gardening skills are distinctly lacking. However my partner and I have decided to tackle the front garden. Whilst he endeavours to create a bin shed for our recycling, Isla and I are slowly but surely moving shale from our neighbours' garden to our own. Don't worry – we did ask first! They want to get rid of theirs, and rather than buying new, we thought we would instead sieve out the odd loose nail, rotten leaves and tiny snail shells, before moving the remaining shale one sieve-load at a time. You might be thinking that I've lost the plot, and Year 3, it's very possible that I have! However, it is this sort of monotonous, mundane activity that keeps Isla amused and busy, we also get to have a little wave and 'social-distanced' chat with neighbours living on our street, so it does tick a lot of boxes!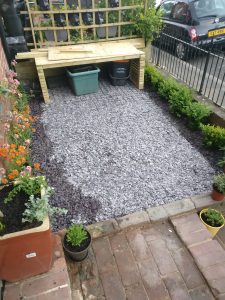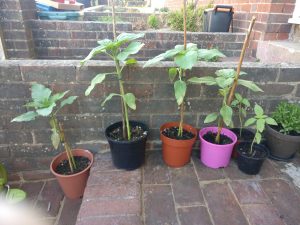 We are also growing sunflowers on the steps to our front door, they seems to get a lot of sunlight there. I am very excited to report that they are growing well and looking healthy! Long may this continue! I wish in hindsight that we each had our own designated sunflowers to be responsible for, for a little harmless competition. Lawrence and Ruby-Mae, I remember you  mentioned that you were growing plants too? Remember to send through photographs when possible, we would love to see in our Year 3 gallery! Of course, all of you are very welcome to send through any green-fingered photos that you would like to share!
Your work this week, as with every week, has been brilliant Year 3. Some of you have also decided to send us videos, explaining your learning in more detail which has been lovely to watch. Below I attach a small sample of the learning we have received.
Tallulah's fabulous superhero story and Harley's excellent column addition practice: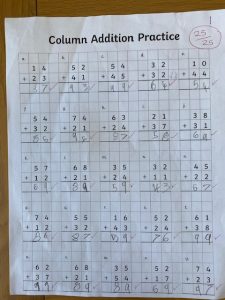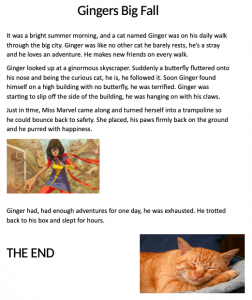 As much as possible, we wish you a happy break in the coming week and 'see' you again soon.
All our love,
The Year 3 team.