A Friday is still a Friday, however we have spent our week. It is time to reflect on the week and realise what a lot has been achieved!
Two members of our class have been  particularly enterprising while learning at home and have dreamt up clever and kind with ways to make links with their neighbours – at a safe distance of course.
Wouldn't you want buy a carefully crafted flower or badge to brighten your day? Well, lots of people did, raising £80 which is being donated to the food bank. Great work, and I have been assured that plenty of money maths was involved.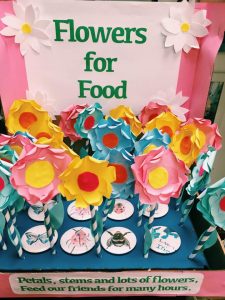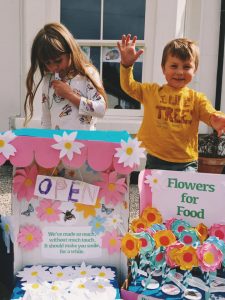 Receiving a letter and packet of vegetable seeds would cheer me up any day, and that is what these big-hearted brothers spent their efforts (and pocket money) on. Lots of English skills were applied, making the project worthwhile for all involved. I wonder how many of your delighted recipients will be successful and return some delicious produce to you later in the year?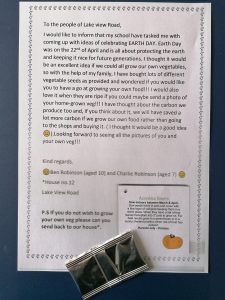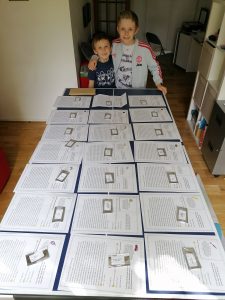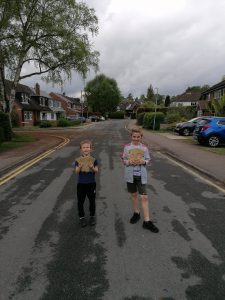 We are so proud of you for thinking of others at this time when  we are all apart. From reading your emails and enjoying your photos, I can honestly say how proud I am of every single one of you and the efforts you are making to stay busy, keep learning and trying to make each other happy, it's no easy feat.
As a mum myself, I know that a day spent with everyone at home can be full of fun but many challenges too. On one of the rainy days this week I decided that I simply had to get outdoors and so donned my trusty, yellow coat and set off. As you can see, I didn't see many other people out for a walk, I wonder why?! It actually made rather a lovely change to be walking in the rain and look who I found out for a bit of exercise too! His path was a long and exposed one so I gently picked him up and put him in the hedge, I  hope he didn't mind being rescued!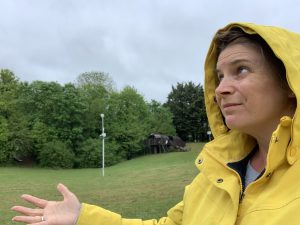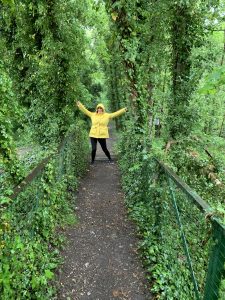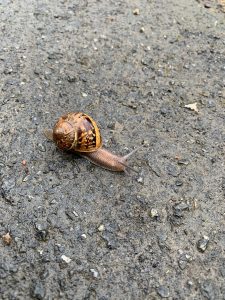 Have a rest from your learning tasks this weekend, unless you are enjoying your projects so much that you just want to carry on!
Love Mrs Temp x