Half term week sped by so fast, didn't it? Hopefully, you recharged your batteries and are now into the swing of things again establishing those important routines at home.
Over the week, I spent lots of time in the garden and I am so surprised by the developments in my new salad bed. We have already harvested some radishes and managed to make a leafy salad with what we have grown. I don't know why, but somehow home grown and home baked foods are so much tastier than shop bought. Perhaps it is the love, care and attention that has gone into preparing them? What do you think?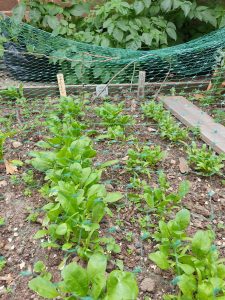 Barney, who you will no doubt hear in the background on my narrated slides, had a haircut at the grooming parlour. He is now feeling much happier in himself without his thick, winter coat. However, now that he is clean, he thinks it's acceptable for him to sit in Mr Casewell's armchair. He is such a naughty boy!
I do wonder when humans may be treated to a trip to have their hair cut.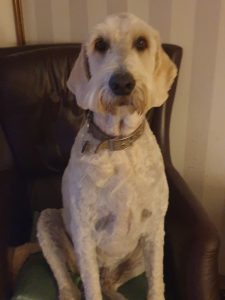 Hmmmm….
As always we are delighted when we hear from you and see your amazing learning or news about life at home. These are a few examples from this week and the rest will be in the gallery.
Jamie sent a very detailed report of his investigation into the Mystery of Empty Grave at Sutton Hoo . This can be viewed in the gallery. I wonder how many of you managed to do some super sleuthing and solve the mystery. Who was buried at Sutton Hoo?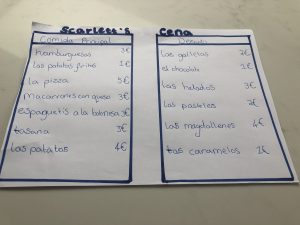 This is Scarlett's Spanish menu. Did anyone else have a go at practising some Spanish this week?
Ashton and Zachary have created new characters for their wishing tale. They are writing about King Fang, King of the Dragons and King Antenie, King of the Aliens. I wonder what their main character will wish for. Remember to send your wishing tales to us as we'd love to read them.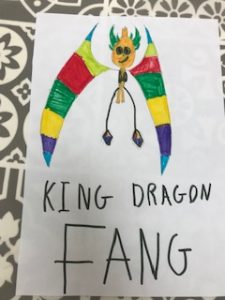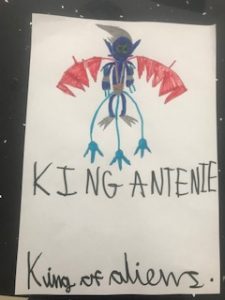 A little update from the Hollands' household:
This week, Grace was able to go back to nursery, which she really enjoyed! On Wednesday, we were able to eat some of the lettuce that Grace and her dad have grown in the garden.We made steak, lettuce and tomato sandwiches! Hopefully soon there will be some runner beans and peppers for us to enjoy. For the next blog, hopefully I will remember to take pictures of our fruit and vegetables before we eat them!
I have been in school this week with some of the Year 1 children in the Tiger Pod. It was lovely to be back, but not the same without Year 4 being there 🙁
Keep working hard Year 4 and stay positive
Love from the Year 4 team
A final thought for the week: In life, it often feels like we rush from one thing to the next. Be it in completing home learning tasks and ticking them off daily, or work or doing chores. Perhaps we often don't appreciate the process and only think of the end product in our haste to get things done. I saw this and it made me stop and think..
We need to keep reminding ourselves to cherish every moment as "Time is like a river". Cherish your time together over the weekend, especially if you are seeing friends and family for a socially distanced picnic or walk.  Be kind and stay safe.