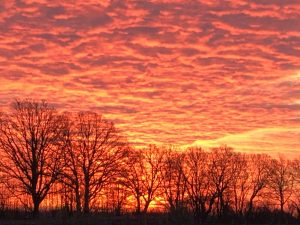 I hope half term proved restful and good for everyone. We are so influenced by the weather at the moment. There has been freezing cold snow, relentless rain and overcast winter days. Then we had a hailstorm of almost biblical nature that was followed by the most beautiful rainbow!
trim.CE8AEC0D-CEC8-40DE-A63C-6199EBC44638
Spring really feels as though it's on the way now with days like Sunday and that welcome warm sun.
Returning to school today with just our critical worker children, we have been listening keenly to the news and the long awaited information about a road map out of lockdown. It seems we will all be back to school on the 8th of March. Where I'm sure many of you are delighted at this prospect there will be those of you for whom this raises concerns.
As soon as we have finalised our plan we will share it with you. Meanwhile please call me if you want to talk through the coming weeks.