Thank you to those families that sent me pictures of either their favourite spot to read or the most unusual.
All the favourite spots looked so cosy and comfy that they made me want to read there too.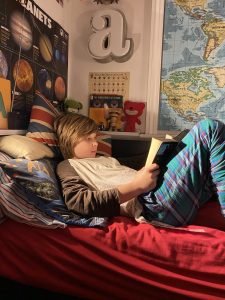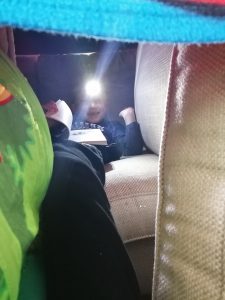 I am not sure I will try the unusual spot, it looks a little precarious! Plus, I think you would need to ask the car owners permission first!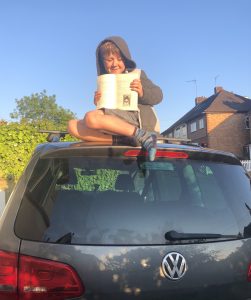 Please keep sending me photos of you reading in your favourite or most unusual place and any book recommendations that you have so I can share them with others.
One of the questions I am asked more than others is what can I read? So, here is a useful link to a website that has recommendations of books to read for each year group.
https://www.booksfortopics.com/branching-out
Are you looking for book recommendations for children who have been hooked in by a particular series or author and now wish to branch out? The link to 'booksfortopics' above  has suggestions for authors with similar themes.
Here are a few ideas for you: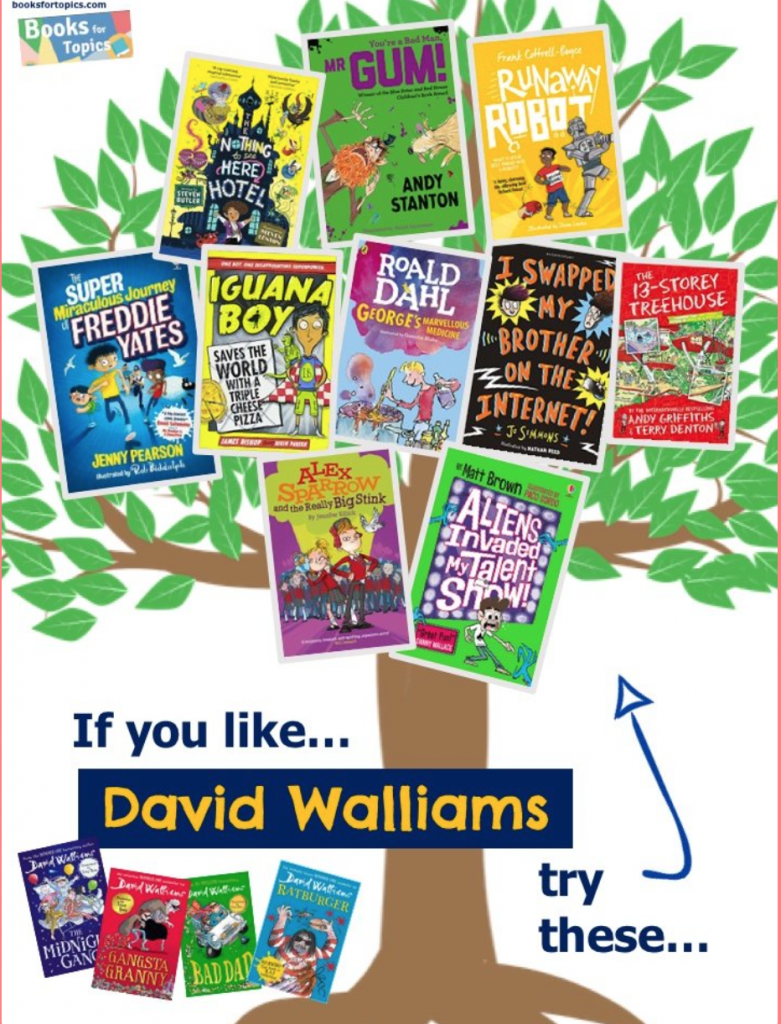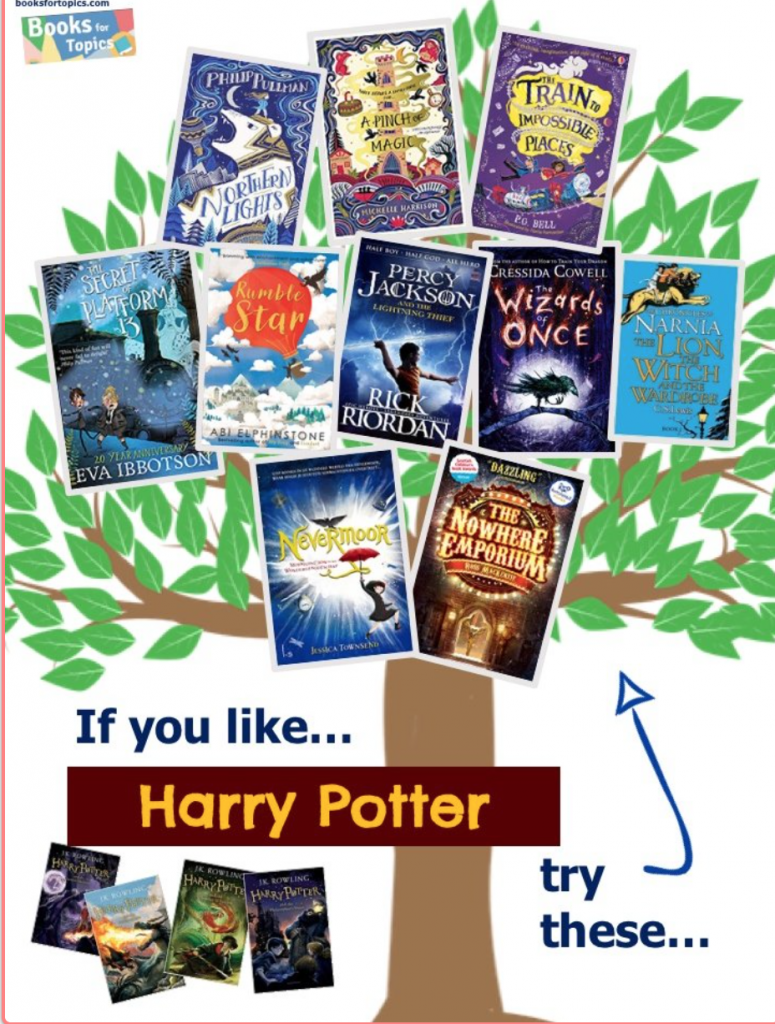 The branching out suggested booklists cover alternative ideas for lovers of Beast Quest, David Walliams, Harry Potter, Horrible Histories, Horrid Henry, Jacqueline Wilson, Julia Donaldson, Michael Morpurgo, Rainbow Magic, Roald Dahl, Supertato, The Famous Five, The Worst Witch, Tom Gates and Diary of a Wimpy Kid books.
I hope that you are all finding interesting books to read. Please let me know on [email protected]  where you love to read or if you have 'branched out' from your favourite author and read a similar book but by another writer.
Keep reading!