So far this term we have already learned about many classic fairy tales, inspiring our literacy, maths and many other subjects. From planting cress for the three billy goats gruff to making rope long enough to help Rapunzel escape, we have covered a range of fairy tale problems, helping a multitude of characters along the way!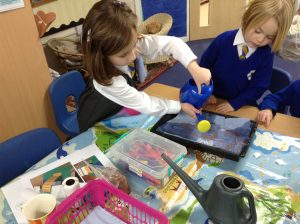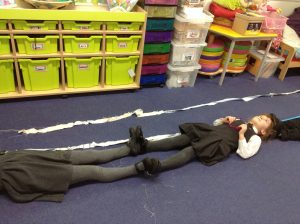 This week it was the turn of 'Jack and the beanstalk' as our focus story, and the children were excited to receive a rather large letter from a rather large character…the giant!!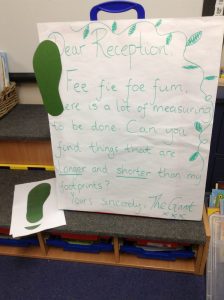 We were able to use the giant's footprint as a great measuring tool, comparing, ordering and measuring a range of objects inside and outside the classroom. This activity helped us to practise using mathematical language to describe the size of various everyday items.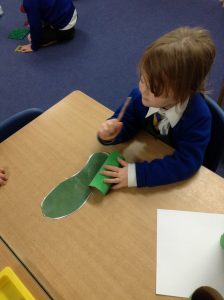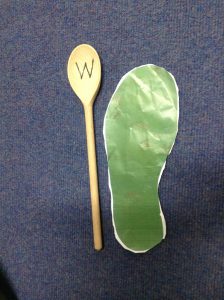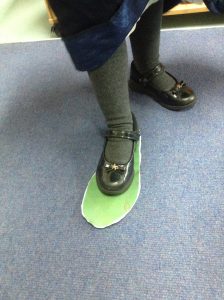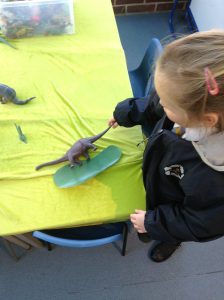 All the children have also been working incredibly hard in phonics, learning our digraphs this term. They have also been wonderfully enthusiastic about our sentence of the day, where we use a picture as inspiration and then as a class work together to write a super sentence about the image! Some children have even had a go at writing their own sentence!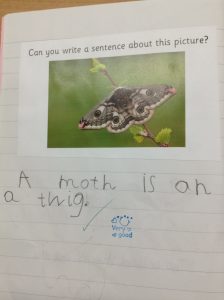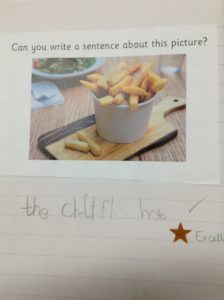 We have one more week of our fairy tale topic then the last week of term is our whole school 'Bird Week'. In this week please feel free to send in any bird related books, pictures or objects that might help or motivate our learning for the children to share with the class. Many thanks!