Hello!  Last Friday was a very exciting day at school when we had our 'Pyjama Day'.   We were all looking particularly cute and cuddly when we arrived at school wearing our pyjamas.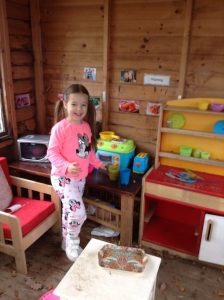 In the morning we enjoyed activities inspired from listening to some of our favourite stories and celebrations that we are enjoying at the moment.   Here we are making some 'firework rockets'.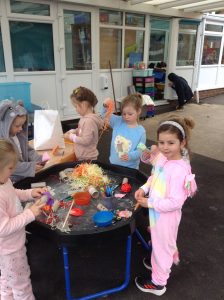 We had our slippers and dressing gowns too which really helped to set the scene for a lovely story time in the afternoon.   The lights were switched off, stars were projected onto the ceiling and the fairy lights were twinkling. The theme of our stories for the afternoon was 'bears' (as it's always nice to cuddle a teddy bear when listening to stories).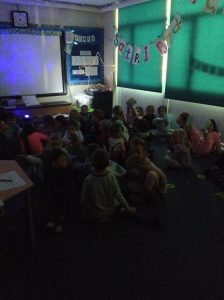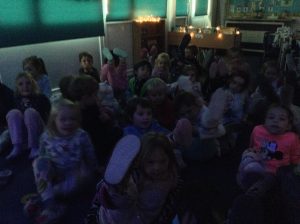 We snuggled down and listened to the story of 'Old Bear' followed by a special bedtime story called 'Grrr' by Rob Biddulph.   We were lovely and warm and cosy and we all listened so well to the stories.   Was there some snoring we could hear at the end our story time?
Well, it had been another very busy week in Class R…