Hello again everyone!
How are you?
This week, in school, I looked in the cupboard that stores all the boxes of toys for Little John's and I felt a pang of disappointment that we can't all meet up again at the moment.  I also had a look inside the boxes and decided I need to have a good tidy up!  Some people have been telling me how much their children are missing coming, so I thought I'd share this idea I saw on Instagram of a play idea.
You just need an empty egg box and some pens or paints … paint each part of the egg box a different colour, then go out into the garden, or out for a walk or even have a wander around the house and see what you can find to match each colour.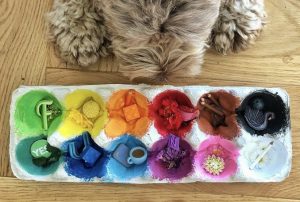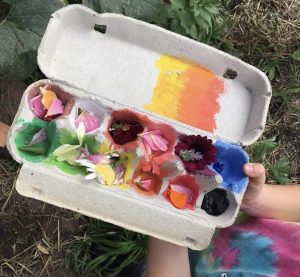 If you do have a go, please take a photo and send it to me, I'd love to see them!
As ever, please feel free to contact me at any time on 07962 240 767 or email me [email protected] I will always be delighted to hear from you.
Speak soon! Love Jane xx