Tuesday 3rd November will go down in history as Class 5's tremendous Tudor Tuesday!
The day began with matching Tudor words to their meanings! I think we all managed to match 'glaziers' to 'eyes' but who knew that ' to couch a hogs head' was to go to to sleep! I hope your children have been testing you.
We discovered that during the Tudor age, knights fought battles dressed in heavy, metal armour. Even their faces were completely covered. This meant no one could tell who they were fighting! Therefore, knights began painting the colours and symbols of their side on their shields. The use of symbols became representative of the family or country you represented.
So each member of the class created their own coat of arms that represented their family using the colours and animals from the Tudor heraldry registry so that they were recognisable to all during our jousting competition.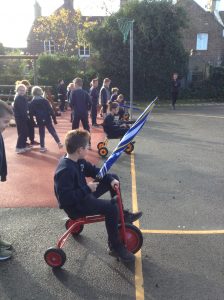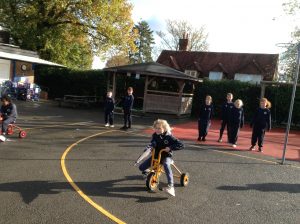 Jousting was a sport for knights and lords. Each joust was a fight between two men on horseback. It wasn't a real fight, like on a battlefield. It was a sport with a set of rules. The knights used a lance (a long weapon like a spear) or sometimes a sword or axe. They charged towards each other on horseback. The aim was to earn points by breaking the lance of the other knight. More points were earned for breaking a lance on the other man's armour.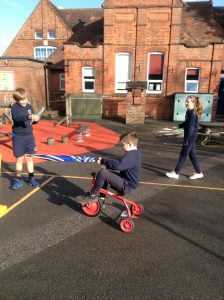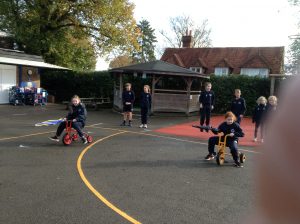 Our jousting competition took the form of the knights practise rounds whereby they had to ride and spear a ring with a lance at speed! Instead of horses we borrowed the tricycles from Reception, our lances were large folded umbrellas and the competition was fought in houses.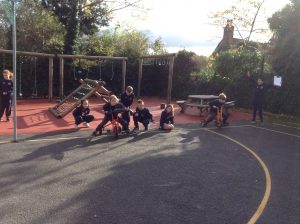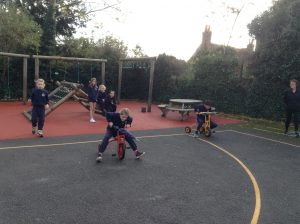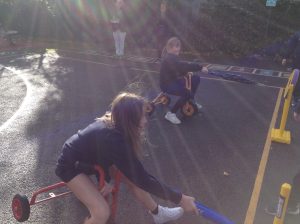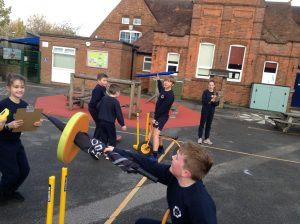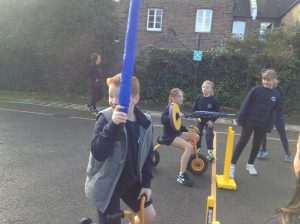 After much fun and laughter, green house emerged the winners with red house a close second, followed quickly by blue house and finally yellow house. We rewarded ourselves by eating a biscuit made by Mrs Baillache and Miss Reynolds from a typical Tudor recipe.
We learnt that Henry VIII was a keen jouster. When Henry was 44 years old, he was injured jousting. He was crushed by his horse and lay unconscious for two hours. This fall is thought to have damaged his health.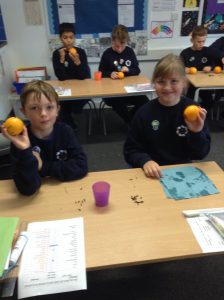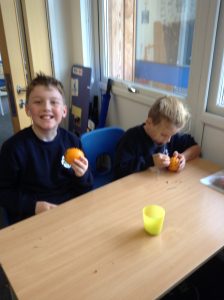 Back in the classroom we discussed our knowledge of the Tudor period and in particular the sights and smells. We then all created a pomander. These were carried, held to the nose, suspended on chains or girdles or hung in rooms to ward off bad smells, freshen clothes and make the wearer smell nice. It was also believed that these sweet smelling herbs and spices could ward off infectious diseases and protect the wearer from illness.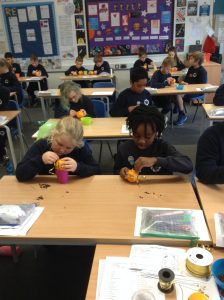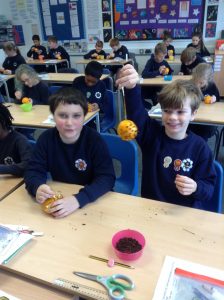 After lunch, everyone chose an area of interest to research such as a typical Tudor menu, instructions for jousting or popular Tudor crimes and their unpopular punishments.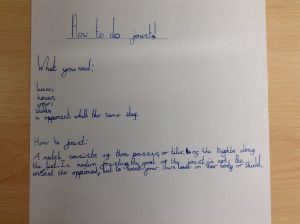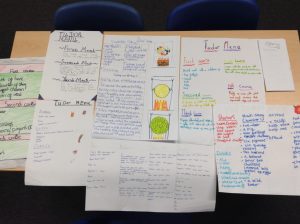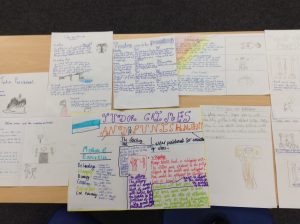 Finally, our Tudor Day ended with a fun quiz which showed us all how much we have learnt this past term about the age of the Tudors!
Here are our fabulous Tudor portraits painted in the style of Hans Holbein which decorate the walls of our classroom.