Another lovely weekend outdoors, even though we have to stay home. It has been lovely to go for a walk and discover new places. I can't believe we have lived in the same house for seven years and we are still finding new walking routes from our doorstep. Last week, we discovered a new path and a lovely, rustic old mill beside a weeping willow.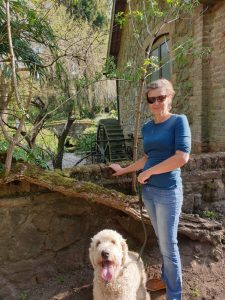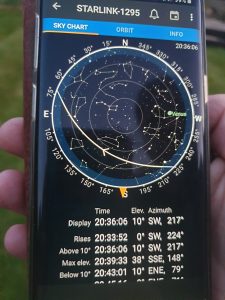 I do wonder if any of you were able to see Elon Musk's Starlink satellites last week. Max B and his family did and said they saw 27. Mr Casewell and I counted 26. We used this app which helped us to locate them and it gave us the timings.
I had to share this gorgeous picture that Josh made out of Acer leaves, which seem to be the perfect shape for feathers. It is such a remarkable resemblance to the actual image used. fabulously creative! There are many more examples of all your hard work that we received over the weekend in our gallery, so make sure you keep checking that .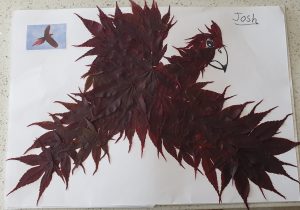 Oops!! I almost forgot to update you on the progress in my new salad bed. On Earth day we managed to get more compost, some seedlings and seeds delivered. So, this weekend we have been planting them, making trellises out of hazel sticks and creating labels. It will definitely need more work. But, we are off once again on our green-fingered growing journey!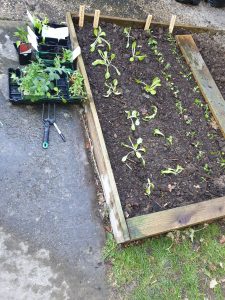 We have had lots of wonderful feedback about how much you have been enjoying your learning at home and we have loved getting your emails. This week's learning involves new learning in maths (equivalent fractions), a bit of research, a bit of music and PE! Lots of creativity required so we look forward to seeing how you choose to present your work. Enjoy it!
Thought for the day:     Make sure you make time for play and fun outside! Happy learning!