Friday 6th November was a cosy kind of day in Year 2…what fun it was to wear our Pyjamas and slippers to school!
We started the day with story reading, accompanied by some furry friends and gentle music. It set us up well for a busy day of learning through stories.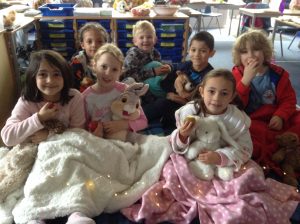 Every lesson on Friday started with a story-time. Everyone had a turn to snuggle up on the carpet with blankets, cushions and teddies as they listened to and enjoyed our books. I don't think anyone fell asleep but a few looked very relaxed!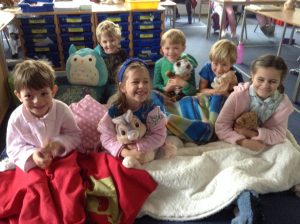 Each of our stories helped with our lessons too. For our spelling lesson, our new spellings all related to a fox story. Our words were: floor, door, paw, yawn, launch, autumn, more, explore, born, thorn. The words worked cleverly together to make a story!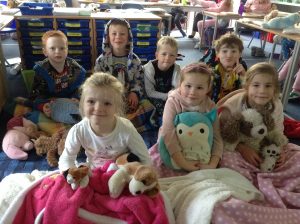 In maths, we read a book called '100 Shoes'. We learnt that centipedes actually have 42 legs an so he had 58 shoes too many. We explored number problems involving shoes, the children all worked very hard!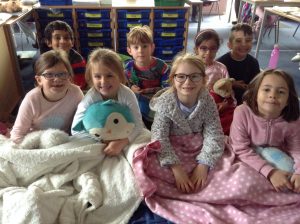 The afternoon was spent creating our own stories. We learnt how to brainstorm ideas and then chose our favourite ideas to put into a story. The children loved reading out parts of their stories and sharing ideas. We are still illustrating our books and look forward to when we can have opportunity to read each others books.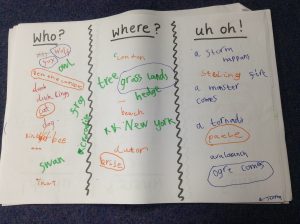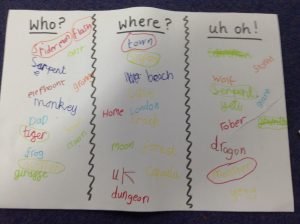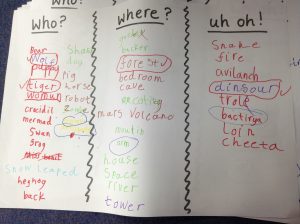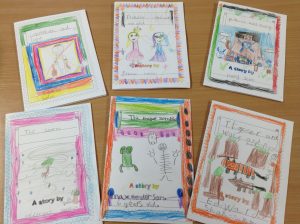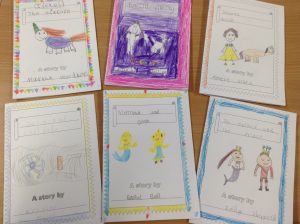 We love reading in Year 2 and our Pyjamas and Story Day was a fabulous celebration of that fact!