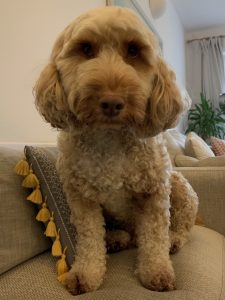 Time has whizzed past since we came back to school hasn't it?  It's been lovely to bring Buzz back to school, and I do hope you have all got to see him in the playground on your way to school or at the end of the day, or down on the field.  Year 6 have pictures on their classroom wall of Buzz's parents so I thought I would show them to you on here too …. if you look closely I think you can see Buzz in both Eric his Dad and Rosie his Mum!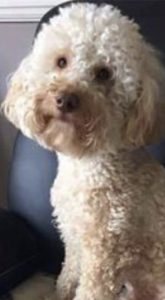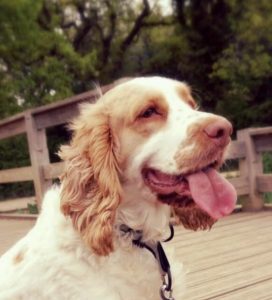 I've bought Buzz a coat to try and save me from having to bath him twice a day after his walks as it's SO muddy and wet, but he's not very impressed.  The first time I put it on him he froze and refused to walk!  Here's a picture of him in it …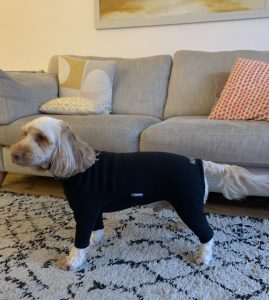 Hopefully I'll be back soon with more pictures of Buzz and YOU!