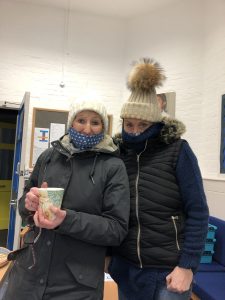 It's been jolly cold in school while we've been preparing for Term 3. Our environmentally friendly site manager always tries to be economical with the heating. Today I got into the boiler room and found the magic switch!
It's definitely the right decision to keep as many people at home for the time being. The news is really alarming and we must do our part to keep our community safe while supporting our struggling NHS to do their amazing work.
Staff worked together today to adapt their planning to suit remote learning and amended and copied independent packs. What a team they are, St John's is THE place to work and learn!
At the end of their daily zoom sessions your children will, I hope, welcome a drop of Spanish on Wednesdays and music on Fridays.
So, as the vast majority prepare to embrace another home learning phase, I send love and positive thoughts to you and your children.
We can do this … Together-Apart xx