On the 1st May 1940 it was announced that the Summer Olympics on Helsinki would be cancelled because of World War 2. It was also on this day in 1931 that the Empire State Building opened in New York. Finally, this time last year Lionel Messi scored his 600th goal for Barcelona in a win over Liverpool.
This week we have really enjoyed reading all of the lovely emails both you and your parents have been sending us. Some of the highlights have been:
Mattie's amazing artwork. Can you see the hidden teddy?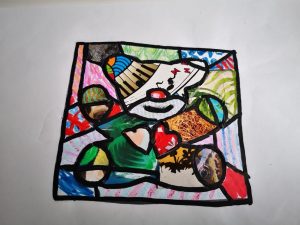 Freya's amazing fact file about Dua Lipa. I love the way she has folded the paper so there is a front cover and then all of her information is included inside.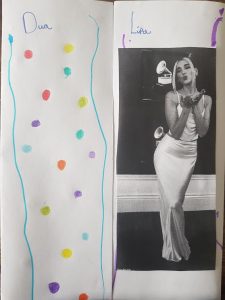 Sophia sent us a brilliant quiz all about JK Rowling that I really hope she will bring into school, when we are back, so we can test our knowledge.
Finally there is a video from one of your class mates about whether animals should be kept in zoos or not.
Hope you have all enjoyed your Friday afternoon treat of some PE!
We are really looking forward to receiving lots of emails next week with all your hard work.