Choosing the right school for your child is one of the most important decisions parents have to make. These are just a few key points that we think make our school special place to learn and play: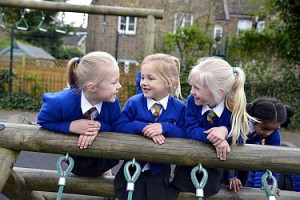 Inclusive ethos where every child is valued
"Diversity is celebrated and all members of the community are equally valued, cared for and supported. "
"There is a strong culture of nurturing and support, combined with high expectations. "
"Pupils are keen to help one another and strong relationships throughout
the school build trust and confidence."
Ofsted 2016
Dedicated and professional staff
"Staff and governors have a clear vision for the school that promotes the achievement of every pupil."
"Senior and middle leaders show passion and subject expertise"
"Pupil premium funding is used to support high quality interventions designed to meet pupils' needs."
Ofsted 2016


Broad and balanced curriculum
"The teaching I saw across the school was purposeful and clear. Work was set to meet the different needs of pupils. "
"Pupils show very positive attitudes to learning. They know what is expected of their learning and behaviour. They gain confidence in a
nurturing environment with high expectations"
"An extensive programme of enrichment activities builds on pupils' interests. "
Ofsted 2016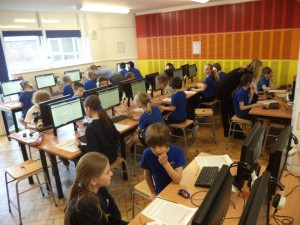 Up-to-date Computing facilities
Interactive whiteboards in every classroom
Small teaching groups for English and Maths
Spacious playground, quiet areas and large sports field
Thriving PTA, promoting social events and fundraising activities
Close links with the church and the local community
Learning at St John's
The whole learning process is aimed at developing children as individuals able to lead successful and satisfying lives both during and after their school days. A mixture of whole class, small group and individual teaching styles is employed which are appropriate to the ages and abilities of the children, and which reflect the nature and content of the curriculum.
Our style of education promotes traditional and established methods, with a firm foundation of the basic skills of literacy and numeracy. We aim to encourage a love of learning thus making every day a rewarding experience for child and teacher.
Working together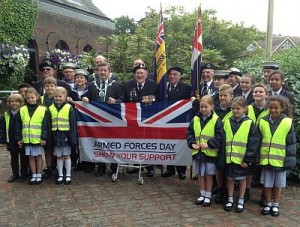 We provide an environment, within the school and the larger community, where clear
expectations are set and children develop self-respect and respect for others, and where staff respond sensitively to the needs of each child.
"In their quest for improvement, leaders research carefully and draw on best practice nationally and locally. ."
"The extraordinary extra-curricular programme supports learning really well."
Ofsted 2016