A very warm welcome to all the Reception class and your families, particularly if you are new to St. John's. We have had a busy start to the academic year with my new class getting used to their classroom, friends, staff and of course buddies!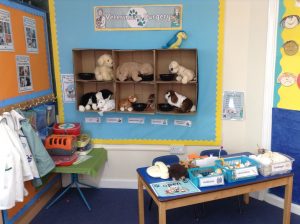 This term, as our topic is: 'People who help us' our role play area in the classroom is a veterinary surgery. The children have instantly been demonstrating their caring nature, bandaging many a poorly rabbit, cat or dog. In fact as an adult in the classroom I have had to be careful not to stand still for too long as I would have ended up with a bandage too!
The children have quickly been getting used to our routine in class and exploring the range of resources and activities. It has been lovely seeing them getting to know one another and even beginning to gain the confidence to chat a little and ask new friend's what their name is!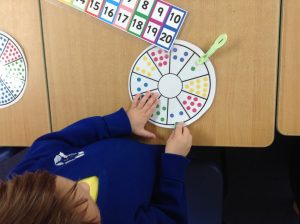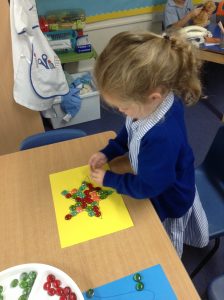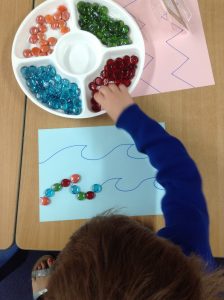 It has been great to get to know you and your children better during my afternoons home visiting. As of next week Reception are staying all day so just to let you know you will be collecting your children from the main playground (where you drop them in the morning) at 3:15 rather than the side gate.