We have begun our final term in Reception this week and I honestly cannot believe how quickly the time has flown this year! This term our learning will be linked with 'The Sea' including everything, from things we might find at the seaside, to the creatures that live in rock pools and in the depths of the ocean. Our role play area is now Reception's very own 'Ice Cream Parlour' and the children didn't take long to jump straight in to the roles of shop keeper serving a long line of hungry customers!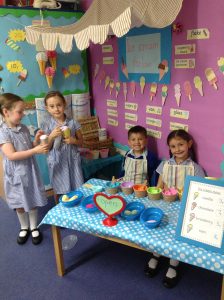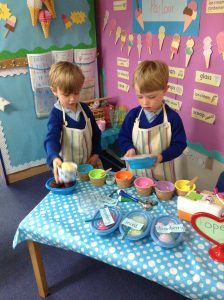 We have had great fun using our creativity and imaginations, inventing our own 'nice and nasty' ice cream flavours, some of which I would definitely not like to try! It was very funny to see how animated the children  were when describing their nasty flavours. In Reception we are now increasingly writing words and sentences independently and their progress is absolutely fantastic, with some children even beginning to use capital letters and full stops!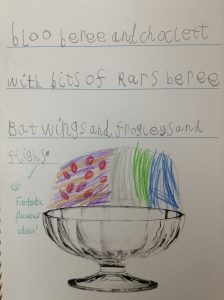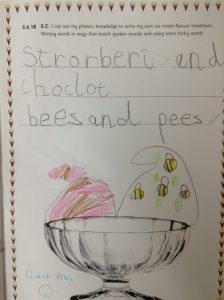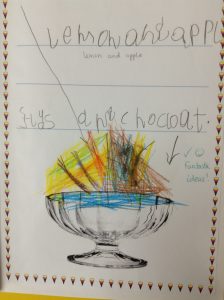 In Maths this week everything had a hint of the seaside also, as we were counting, sorting and adding shells and ice creams. We even did a big class survey to find out which flavour of ice cream was everyone's favourite. The children were able to gather the information and use a tally chart to count their results before making a bar chart to show the winning flavour!